I Like Bits Review: 3×10 matrix bitcoin pyramid recruitment

I Like Bits provides no information on its website about who owns or runs the business.
The I Like Bits website domain ("ilikebits.com") was privately registered on July 28th, 2017.
A marketing video on the I Like Bits website is hosted on a YouTube account bearing the name "opitimusX":

OpitimusX is an alias of Sherm Mason.
Sherm Mason first popped up on BehindMLM's radar as the admin of Magnetic Builder.
Magnetic Builder was a $29.95 recruitment scheme launched in 2011.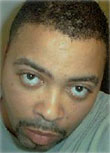 In 2015 Mason (right), launched at least five dubious schemes:
In 2016 Mason doubled down on his efforts and launched Elite Pay Alliance (matrix-based cash gifting), 5 Dolla Money Lines (pass-up chain-recruitment), Adstraordinary (matrix-based cash gifting) and Cash Rally GPS(Ponzi cycler).
So far this year Mason has launched Easy Odds, Just Got Bitcoin, 1 Big Bitcoin Team and Stack My Bits and BitQwik. All of Mason's MLM underbelly launches this year have either flopped at launch or collapsed.
Read on for a full review of the I Like Bits MLM opportunity.
I Like Bits Products
I Like Bits has no retailable products or services, with affiliates only able to market I Like Bits affiliate membership itself.
The I Like Bits Compensation Plan
I Like Bits affiliates pay a 0.009 BTC fee and are paid to recruit others who do the same.
I Like Bits pay recruitment commissions via a 3×10 matrix.
A 3×10 matrix places an affiliate at the top of a matrix, with three positions directly under them: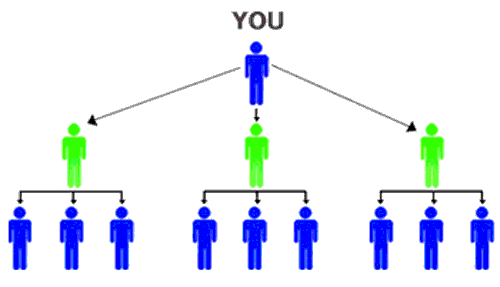 These three positions form the first level of the matrix. The second level of the matrix is generated by splitting each of these three positions into another three positions each (9 positions).
Levels three to ten of the matrix are generated in the same manner, each housing three times as many positions as the previous level.
Commissions are paid as positions in the matrix are filled, with positions filled via direct and indirect recruitment of I Like Bits affiliates.
The commission paid out per each position filled in a I Like Bits affiliate's matrix is "approx $1" in bitcoin.
A 100% matching bonus is also paid on recruitment commissions earned by affiliates on the third, sixth and ninth levels of their matrix.
Joining I Like Bits
I Like Bits affiliate membership is 0.009 BTC.
Conclusion
In an attempt to justify what is the simplest of pyramid schemes, I Like Bits position themselves as an alternative to bitcoin mining.
The price point is laughable in respect to what it costs to participate in traditional Bitcoin mining and, what it can quickly bring the Passive Member and Recruiter alike (a WIN-WIN).
Either Sherm Mason has no idea what bitcoin mining is, or he's being intentionally deceptive.
Bitcoin mining sees dividends paid based on computations performed by hardware. The goal of these computations is to "mine" bitcoin, resulting in the owner of the machine(s) obtaining mined bitcoin.
I Like Bits is a simply pyramid scheme that has nothing to do with bitcoin mining.
An I Like Bits affiliate signs up and pays a 0.009 BTC fee. Through placement in a matrix, they are then paid commissions as subsequent affiliates are recruited.
Once affiliate recruitment slows down and eventually stops, so too commissions paid out.
Q. Are there Any Refunds?

A: NO REFUNDS!
At that point I Like Bits collapses, resulting in the majority of affiliates losing money.