Adstraordinary Review: Matrix-based cash gifting

There is no information on the Adstraordinary website indicating who owns or runs the business.
The Adstraordinary website domain ("adstraordinary.com") was registered on the 24th of March 2016, with Sherm Mason listed as the owner. An address in the US state of Arkansas is also provided.
Sherm Mason (aka Optimus Dale) first popped up on BehindMLM's radar as the admin of Magnetic Builder.
Magnetic Builder was a $29.95 recruitment scheme launched in 2011.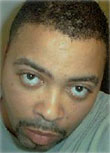 Last year was a busy one for Mason (right), with at least five known dubious schemes launched throughout:
In 2016 Mason has already launched Elite Pay Alliance, a matrix-based cash gifting scheme and 5 Dolla Money Lines, a pass-up chain-recruitment scheme.
Alexa traffic statitics for the 5 Dolla Money Lines website domain suggest that, despite only being launched in late January, the scheme has already collapsed.
Adstraordinary marks Mason's third MLM launch for 2016.
Read on for a full review of the Adstraordinary MLM opportunity.
The Adstraordinary Product Line
Adstraordinary has no retailable products or services, with affiliates only able to market Adstraordinary affiliate membership itself.
Once signed up, Adstraordinary affiliates are able to purchase $5 matrix positions and participate in the attached MLM opportunity.
Bundled with each matrix position purchase are a series of advertising credits, which can be used to display advertising on the Adstraordinary website.
The Adstraordinary Compensation Plan
The Adstraordinary compensation plan sees affiliates purchase $5 positions in a 3×6 matrix.
A 3×6 matrix places an affiliate at the top of a matrix, with three positions directly under them: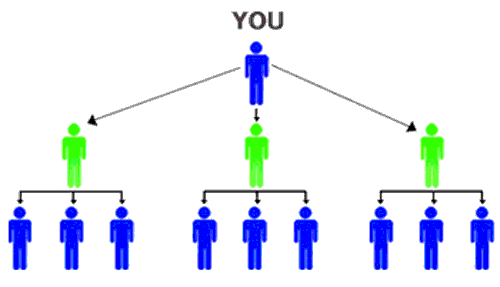 These initial three positions form the first level of the matrix, with the second level generated by splitting each of the first three positions into another three positions each.
Subsequent levels of the matrix are generated in the same manner, with a complete 3×6 matrix housing 1092 positions.
Adstraordinary affiliates pay a commission qualify fee to unlock each level of the matrix, with commissions paid when other affiliates do the same.
level 1 (3 positions) – costs $5 to unlock and qualifies an affiliate to receive three $5 payments
level 2 (9 positions) – costs $10 to unlock and qualifies an affiliate to receive nine $10 payments
level 3 (27 positions) – costs $20 to unlock and qualifies an affiliate to receive twenty-seven $20 payments
level 4 (81 positions) – costs $50 and qualifies an affiliate to receive eighty-one $50 payments
level 5 (243 positions) – costs $100 and qualifies an affiliate to receive two hundred and forty-three $100 payments
level 6 (729 positions) – costs $200 and qualifies an affiliate to receive seven hundred and twenty-nine payments
 Joining Adstraordinary
Affiliate membership with Adstraordinary is tied to the purchase of at least one $5 matrix position.
Conclusion
If you break down Adstraordinary's flow of money within the system, you see affiliates paying affiliates tracked through a matrix compensation structure.
Affiliates paying affiliates defines Adstraordinary as a cash gifting scheme. That recruited affiliates are placed into the matrix of the affiliate who recruited them, adds an additional pyramid layer to the scheme.
Looking at Sherm Mason's MLM launch history, Adstraordinary is nothing new. Mason has a history of launching such schemes, each with an increasingly shortened life-span.
As with all cash gifting schemes, once recruitment of new affiliates dries up so too will Adstraordinary commission payments.
It's a safe bet Mason has preloaded Adstraordinary with positions of his own, which realistically are the only positions that have a shot at filling out.
Everybody else shuffles money up to Mason's positions, with him walking away with the lion's share of funds gifted upon collapse.
With three launches in four months, you've really got to wonder who's is still pumping money into Mason's schemes.