BitQwik Review: 4×6 matrix gifting scheme

BitQwik provide no information on their website about who owns or runs the business.
The BitQwik website domain ("bitqwik.net") was privately registered on June 23rd, 2017.
Further research reveals a BitQwik marketing video featured on the BitQwik website is hosted on a YT channel bearing the name "opitimusX":

This is one of the YT channel name variations used by Sherm Mason, who also goes by "OptimusX".
Sherm Mason first popped up on BehindMLM's radar as the admin of Magnetic Builder.
Magnetic Builder was a $29.95 recruitment scheme launched in 2011.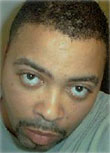 In 2015 Mason (right), launched at least five dubious schemes:
In 2016 Mason doubled down on his efforts and launched Elite Pay Alliance (matrix-based cash gifting), 5 Dolla Money Lines (pass-up chain-recruitment), Adstraordinary (matrix-based cash gifting) and Cash Rally GPS(Ponzi cycler).
So far this year Mason has launched Easy Odds, Just Got Bitcoin, 1 Big Bitcoin Team and Stack My Bits, all of which have collapsed.
Read on for a full review of the BitQwik MLM opportunity.
BitQwik Products
BitQwik has no retailable products or services, with affiliates only able to market BitQwik affiliate membership itself.
The BitQwik Compensation Plan
BitQwik affiliates gift bitcoin to each other via a 4×6 matrix.
A 4×6 matrix places an affiliate at the top of a matrix, with four positions directly under them: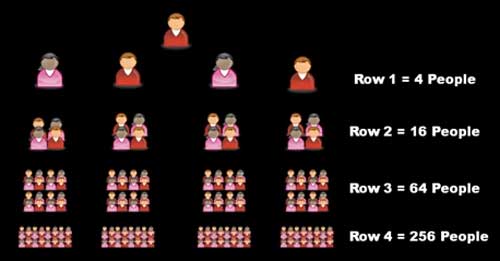 These four positions form the first level of the matrix. The second level of the matrix is generated by splitting these four positions into another four positions each (16 positions).
Levels three to six of the matrix are generated in the same manner, with each new level housing four times as many positions as the previous level.
A BitQwik affiliate signs up and gifts $10 in bitcoin to an existing BitQwik affiliate. This payment in turn qualifies the affiliate to receive $10 from four subsequently recruited affiliates.
Additional gifting payments of $3 are required to unlock the remaining five levels of the 4×6 matrix as follows:
level 1 – gift $10 and receive $10 from four subsequently recruited affiliates
level 2 – gift $3 and receive $3 from sixteen affiliates
level 3 – gift another $3 and receive $3 from sixty-four affiliates
level 4 – gift another $3 and receive $3 from two hundred and fifty-six affiliates
level 5 – gift another $3 and receive $3 from one thousand and twenty-four affiliates
level 6 – gift another $3 and receive $3 from four thousand and ninety-six affiliates
Note that all payments within BitQwik (both paid and received) are made in bitcoin.
Joining BitQwik
BitQwik affiliate membership is tied to a $10 in bitcoin gifting payment.
Full participation in the BitQwik income opportunity costs $25.
Conclusion
With nothing marketed to or sold to retail customers, BitQwik is yet another entry into the overcrowded MLM bitcoin gifting niche.
New affiliates sign up, gift money to existing BitQwik affiliates. The only way to recoup their losses is to recruit and scam new BitQwik affiliates themselves.
Sherm Mason has been pumping bitcoin gifting schemes out this year like candy, none of which have lasted more than a few weeks.
Q. Refunds?

A. Of course NOT.
Don't expect BitQwik to be any different.