Cash Rally GPS Review: $22 5×1 matrix cycler

There is no information on the Cash Rally GPS website indicating who owns or runs the business.
The Cash Rally GPS website domain ("cashrallygps.com") was first registered on August 23rd, 2013. The domain registration was recently updated on August 22nd, 2016, suggesting this might be when the current owner took possession.
The current domain registration lists Sherm Mason as the owner. An address in the US state of Arkansas is also provided.
Sherm Mason (aka Optimus Dale) first popped up on BehindMLM's radar as the admin of Magnetic Builder.
Magnetic Builder was a $29.95 recruitment scheme launched in 2011.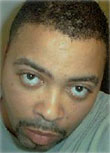 Last year was a busy one for Mason (right), with at least five known dubious schemes launched throughout:
In 2016 Mason has already launched Elite Pay Alliance (matrix-based cash gifting), 5 Dolla Money Lines (pass-up chain-recruitment) and Adstraordinary (matrix-based cash gifting).
Alexa statistics for Adstraordinary, launched in April, suggest the scheme has already collapsed.
Cash Rally GPS marks the fourth known launch of Mason's in 2016.
Read on for a full review of the Cash Rally GPS MLM opportunity.
The Cash Rally GPS Product Line
Cash Rally GPS has no retailable products or services, with affiliates only able to market Cash Rally GPS affiliate membership itself.
Once signed up, Cash Rally GPS affiliates purchase positions in a matrix cycler.
Bundled with each position purchase are a series of advertising credits, which can be used to display advertising on the Cash Rally GPS website.
The Cash Rally GPS Compensation Plan
The Cash Rally GPS compensation plan sees affiliates purchase positions in a 5×1 matrix cycler.
A 5×1 matrix places an affiliate at the top of a matrix, with five positions directly under them.
Commissions are paid out as these positions are filled, with positions filled via direct and indirect recruitment.
When all five positions are filled, a "cycle" is generated.
A cycle pays a Cash Rally GPS affiliate $30 and generates two new matrix positions.
The two new matrix positions are placed in new 5×1 matrices, wherein the cycling process repeats itself.
Matching Bonus
As personally recruited affiliates fill positions in their own matrices, the following matching bonuses are paid out:
50% match on the first matrix position filled ($5)
100% match on the third position filled ($10)
50% match on the second position filled ($5)
GPS Bonus Pool
Every time 3 new members join Cash Rally GPS, One member will receive $10. Completly (sic) passive cash.
There's no indication on the Cash Rally GPS website of how the $10 GPS Bonus Pool payments are tracked.
Joining Cash Rally GPS
Cash Rally GPS affiliate membership is tied to the purchase of a $22 matrix cycler position.
Conclusion
From the Cash Rally GPS website;
CashRallyGPS will continue to do profit sharing with you as long as people keep on investing in the system, either through reinvestment of their earned money, or by buying new ad packages.
The above spells out a Ponzi scheme.
Under the guise of purchasing advertising, Cash Rally GPS affiliates invest $22 on the promise of a $30 ROI.
Payment of the ROI generates two new position liabilities, ensuring Cash Rally GPS will collapse under its own weight sooner rather than later.
If Cash Rally GPS were actually selling advertising, logically unused credits would attract a refund.
Instead, as per Cash Rally GPS' refund policy;
Refunds?

A. No Refunds. Period. If you cannot afford it, don't join.
As with all Ponzi schemes, once recruitment of new investors dies down so too will new funds entering the system.
This will see Cash Rally GPS unable to meet its ROI obligations, prompting a collapse.