Easy Dream Review: Another tracker-based GetEasy clone

There is no information on the Easy Dream website indicating who owns or runs the business.
The company website does have a "Who is Easy Dream?" section, but only the following marketing spiel is provided:
Since its start Easy Dream has built a partnership with the best development, technology and production companies from various business areas, thereby ensuring it's positioning as a leading company.
The Easy Dream website domain ("easy-dream.net") is registered to the company itself, care of an address in France that belongs to their hosting provider (OwO).
I did note that most of the marketing material for Easy Dream is in French, indicating that this is likely where the company is being operated out of.
As always, if an MLM company is not openly upfront about who is running or owns it, think long and hard about joining and/or handing over any money.
The Easy Dream Product Line
As per the Easy Dream website,
Our line of products that we are presenting is Easy Dream Tracker, products in the field of the location of vehicles, people, animals, cargo, containers, fixed or mobile assets, amongst other options.
No retail pricing is provided on the Easy Dream website. The company claims the trackers are given away to customers for free, with the company only charging for the service.
The Easy Dream Compensation Plan
The Easy Dream compensation plan is not publicly available on their website.
As such, the following analysis has been put together from various marketing materials sourced from Easy Dream affiliates.
The materials used were made available just over a week ago, and are believed to be current.
Recruitment Commissions
Easy Dream affiliates are paid to recruit new affiliates.
How much of a commission is paid out is determined by how much a new affiliate pays for their membership.
There are five Easy Dream affiliate membership options available. Along with the recruitment commissions paid out for each, they are as follows:
Light (€360) – €18 EUR
Standard (€720) – €36 EUR
Premium (€1200) – €60 EUR
Supreme (€3600) – €160 EUR
Optimum (€4800) – €240 EUR
Monthly ROIs
Monthly ROIs are paid out to Easy Dream affiliates.
How much of a ROI is paid out is determined by how much an affiliate spends when they join the company:
Light – €90 EUR a month for 12 months (total ROI = €1080 EUR)
Standard – €180 EUR a month for 12 months (total ROI = €2160 EUR)
Premium – €300 EUR a month for 12 months (total ROI = €3600 EUR)
Supreme – €800 EUR a month for 12 months (total ROI = €10,800 EUR)
Optimum – €1200 EUR a month for 12 months (total ROI = €14,400 EUR)
Residual Commissions
Residual commissions in Easy Dream are paid out via a binary compensation structure.
A binary compensation structure places an affiliate at the top of a binary team, split into left and right.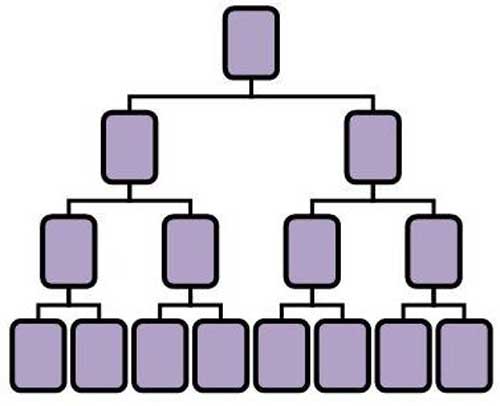 Positions in this binary team are filled via recruitment, either directly or via the recruitment effort of an affiliate's up and downlines.
Each affiliate recruited signs up and generates points for the team they are assigned to. How many points are generated depends on how much is spent on affiliate membership:
Light – 90 points
Standard – 180 points
Premium – 300 points
Supreme – 800 points
Optimum – 1200 points
At the end of each day, Easy Dream tally up the points generated on either side of the binary.
An affiliate is then paid out 50% of the points generated by the weaker binary side (the side that generated less points).
For the purpose of commission calculation, 1 points is equal to €1 EUR.
Joining Easy Dream
Affiliate membership with Easy Dream is tied to investment in one of five available packs:
Light – €360 EUR
Standard – €720 EUR
Premium – €1200 EUR
Supreme – €3600 EUR
Optimum – €4800 EUR
Conclusion
GetEasy was a Ponzi scheme that sought to use a GPS tracking rental service as smoke and mirrors.
The reality of the scheme was that new investor funds were used to pay off existing investors.
Launched in 2014, less than a year later the scheme had collapsed.
Now the race is on to herd GetEasy investors who lost money into new schemes, with Easy Dream emerging as the latest in a string of reload scams.
Probably the closest re-imagining of the GetEasy Ponzi scheme I've seen to date, Easy Dream affiliates are playing up the GPS trackers, claiming to have the same connections GetEasy did.
Easy dream is a work in the home that you guaranteed a salary honourable and who you triple your investment.

Easy dream provides a monthly income guaranteed and the investment of departure is off in 4 months , so she triple his investment in a year.

Easy dream is also the continuity of geteasy because it had contacted the parent company of tachoeasy in germany, the official supplier of gettrackers ( of the geo – locators ).

Using the network marketing to finance its products, easy dream sells to its members packs Of gettrackers for it to the leases to end customers, then she shares with the profits with its Members.

Easy dream has kept the same activities of geteasy and with the same conditions and benefits.
As with GetEasy, the ruse falls apart on two fronts.
The first being that the notion of selling tracker services to non-affiliates does not scale indefinitely with funds invested by Easy Dream affiliates.
Yet the company promises monthly ROIs irrespective of any external tracker rental activity.
The second is that, if Easy Dream's owners were able to legitimately generate an annual €14,400 ROI off a €4800 investment, then what do they need your money for?
It would take all of five seconds to walk into a bank, present the business model and apply for a loan. After making some profit, the company could then scale up from there.
The reality is there is no GPS rental activity taking place, or if there is, any revenue brought in comes nowhere near to funding the ROIs Easy Dream advertise.
Instead, all the company does is take newly invested funds and use it to pay off existing investors.
From an Easy Dream affiliate standpoint, the clearest proof of this is the action of handing money over and doing nothing but collect a monthly ROI.
Obviously an individual or individuals unknown who made some money in GetEasy (likely a top investor in France), is looking to perpetuate the fraud and further milk those who lost money the first time around.
With GetEasy having collapsed within a year, this gives you a pretty good indication of what to expect with Easy Dream.
Note that reload schemes rarely last anywhere near as long as their predecessors, so expect this Ponzi scheme to collapse sooner rather than later.