GetEasy, iGetMania & VIConcept in violation of Canadian law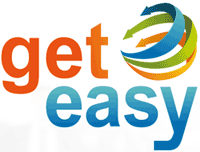 Canada's AMF
is the body mandated by the government of Québec to regulate the province's financial markets and provide assistance to consumers of financial products and services.
Back in January the regulatory body issued an iGetMania investment warning,
cautioning investors in Québec about an investment program connected to the Portuguese firm GetEasy Limited and the British firm iGetMania Limited.
In addition to that warning, the IMF also filed a lawsuit against GetEasy, iGetMania, International Finance Corporation and TachoEasy Middle East.
The lawsuit requested the above parties cease and desist operating in violation of Canadian law, until such measures are introduced to bring their business models into compliance.
At the core of the AMF's lawsuit is GetEasy and iGetMania's respective Ponzi scheme business models.
Under the guise of renting GPS trackers to non-existent customers, both GetEasy and iGetMania accept investment from affiliates, on the promise of advertised ROIs.
These ROIs are paid out of newly invested funds, making both GetEasy and iGetMania bona fide Ponzi schemes.
GetEasy illegally offered to the public:

-subscribe via the Internet to one of their "packs of participation" (hereinafter "packs") to finance and share the profits associated with its particular Geolocators rental activities;

-to recruit two other people, which will in turn be encouraged to recruit two other people and so on (hereinafter the "Member Program");

iGetMania illegally offered to the public:

-to invest by purchasing a "pack" (hereinafter "Packs Units") to finance and share the profits Geolocators particular related to its leasing activities;

-to recruit two other people, which will in turn be encouraged to recruit two other people and so on.

TachoEasy Middle East offers illegally to the public:

-to invest in the scheme Valuable idea concept (hereinafter "Vic") by acquiring "pack of produits" (hereinafter"products Packs") to get commission of the revenue generated by the products Packs;

-to recruit two other people, which will in turn be encouraged to recruit two other people and so on.

IFC illegally practicing business as an adviser;

The Members Program, the Investor Program and the Program Vic constitute investment contract as defined inthe Securities Act, RLRQ, c. V-1.1 (hereinafter the "SA").
Of note is that Tacho Easy Middle East is being identified as "VIConcept" in the suit. VIConcept of course being just one of the many GetEasy reboot schemes launched in the wake of its collapse.
The AMF's lawsuit is lengthy and methodically deconstructs how GetEasy, iGetMania, IFC and Tacho Easy Middle East violated Canadian securities law.
The AMF first began investigating GetEasy on or around July 2014, so they've clearly had time to do their homework before presenting their case.
Court documents reveal the AMF initiated an investigation after receiving 'an anonymous tip about GetEasy' on July 24th, 2014.
As part of their investigation, two top French GetEasy investors are called out:
On 11 September 2014, the investigator attended a videoconference on GetEasy line given by two French members, Eric Mercier (" Mercier ") and Catherine Techer (" techer ") via an Internet link and password.

During the videoconference, Mercier explained to participants the Members Program;

Mercier mentioned in particular the following:

-Members have no product to sell for income;

-to participate in the Membership Program GetEasy, simply invest fund products;

-it is an opportunity to triple its initial investment in one year;

-GetEasy has already entered into contracts with a duration of 48 months with companies;

-it is guaranteed that Members receive 50% of revenues from the geolocator service GetEasy for 12 months;

During the videoconference, Mercier spoke of Members as investors or investment partners.
In summation, the AMF contend that
GetEasy, iGetMania TachoEasy MiddleEast have a pyramid structure, with recruitment done by its members becoming more active as the number of levels (of recruitment) increases.

This solicitation is via several platforms. The Quebec public is always solicited to invest in GetEasy, of iGetMania and TachoEasy Middle East through internet, Kijiji ads, Facebook, Google+, Twitter and YouTube.

Members also approaching strangers in public places so that they invest in GetEasy.

Quebecers have invested $ 100,000 in GetEasy.

In September 2014, CR (a GetEasy investor) claimed to have 130 members in his lineage and predicted that 1,000 more would join.

The launch of GetEasy in Canada to be held January 27, 2015, in Laval in a room with 300 seats. CR sent an email invitation to that effect to 116 people and a reminder the same day.

Revenues from different bonuses are blocked in the "back-office" of Members.

The name and GetEasy structure and the Member Program are changed, and without warning to Members.

It is difficult for an investor to understand the role of IFC. IFC claims to ensure investment in GetEasy by deposit 400 million in assets.

The information made ​​available to Members and the public about GetEasy, iGetMania, TachoEasy Middle East and IFC is incomplete, scattered and do not allow them to make an informed investment decision.

The Web site is now closed GetEasy and iGetMania website is under construction. Members and Investors no longer have access to a source of information directly from GetEasy and iGetMania and must rely on other Members to obtain information.

According to the evidence collected to date as part of this investigation, it appears that GetEasy, iGetMania TachoEasy and Middle East have made ​​investments and be exercising a form of investment subject to the implementation of the QSA, and this without obtaining a prospectus approved by the Authority pursuant to section 11 of the Securities Act.

GetEasy, iGetMania TachoEasy and Middle East have sought and continue to seek people to participate in a pyramid type scheme, (with) participation taking the form of an investment contract.

GetEasy, iGetMania TachoEasy and Middle East have exercised and continue to exercise the business of trading, and without being registered as such with the Authority in accordance with section 148 of the Securities Act.

Without immediate decision of the court, it is feared that the illegal activities of GetEasy, iGetMania, TachoEasy Middle East and IFC will continue to the detriment of the public.
A hearing on the matter was held on March 12th, with a decision by the court published on the 20th.
It reads:
The AMF has, through the testimony of its investigator, presented extensive and detailed evidence of the charges against the respondents.

An analysis of the information provided by the respondents on the above websites, conducted as part of the investigation of the Authority, would demonstrate the existence of three pyramidal investment schemes.

The investigation by the Authority revealed that more than a hundred investors in Quebec have already succumbed to the illegal activities of the respondents.

In light of this evidence, it appears that the respondents (are) violating sections 11 and 148 of the Securities Act.

FOR THESE REASONS, the decision and review Bureau welcomes this request of the AMF.
The ruling in favor of the AMF sees GetEasy, iGetMania, International Finance Corporation and Tacho Easy Middle East (VIConcept) ordered to
cease any activity in order to effect, directly or indirectly, a transaction in securities for any form of investment by the Securities Act , in particular through a website
cease recruitment others to become members in their turn, investors or participants
block all access to Internet sites intfico.com , infico.org, nurdug.org, teraag.com and viconcept.net for any IP address Quebec, to prevent all residents of Quebec to consult these websites
not to accept new investments from residents of Quebec
The good news is that GetEasy, iGetMania, IMF and Tacho Easy Middle East are pretty much dead.
As previously mentioned, GetEasy and iGetMania imploded earlier this month. IMF and Michael Herzog haven't been heard or seen from since the collapse, with invested funds remaining unaccounted for.
Sadly due to Portugal's apparent inability to regulate Ponzi schemes, it seems unlikely these funds will be recovered.
VIConcept was launched by an ex-GetEasy investor, but other than some fleeting activity in France, appears to be pretty quiet.
I get the feeling the AMF acknowledge that iGetMania and GetEasy now pose little to no threat, but that in adding VIConcept to the suit they're preventing it from being marketed in Canada (primarily through French GetEasy/iGetMania investors).
Better late than never…
A full copy of the court decision in AMF's favor (including a summary of the original complaint), is viewable over at SOQUIJ (an independent publisher of Canadian court decisions).
The original order is in French, but readily auto-translates into English (alternative PDF link).