Worldwide Solutionz under criminal investigation in South Africa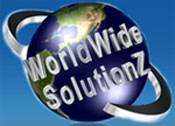 Worldwide Solutionz was a Ponzi scheme that popped up BehindMLM's radar back in 2014.
Under the guise of helping the poor, Worldwide Solutionz affiliates invested $25 on the promise of a $40 ROI. This ROI was funded by subsequent affiliate investment.
With a $15 liability generated per $25 investment made, in early 2015 the scheme began experiences cashflow problems. In April, 2015 Worldwide Solutionz collapsed, which founder Marelize Van Niekerk-Venter blamed on a "lack of support" from affiliates.
In early 2016 Van Niekerk-Venter suggested a Worldwide Solutionz reboot was on the cards, however to date this failed to materialize.
Now authorities in South Africa have revealed a criminal investigation is under way.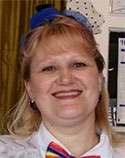 Worldwide Solutionz itself confirmed it was under regulatory scrutiny in late 2014. In January it was revealed Van Niekerk-Venter (right) had hired a criminal attorney.
Since then though, there has been no indication as to the status of any South African regulatory investigation into the scheme.
Van Niekerk-Venter disappeared after Worldwide Solutionz collapsed. The last post on her Facebook profile is dated November, 2014.
Sometime over the last few days, fifteen South African Worldwide Solutionz victims known to police received an email from the Directorate for Priority Crime Investigation (DPCI).
As per their website, the DPCI are
responsible for the combating, investigation and prevention of national priority crimes such as serious organized crime, serious commercial crime and serious corruption.
The Commercial Crime Unit of the DPCI appears to be handling the Worldwide Solutionz investigation.
As per the email sent to victims;
Statement from the South African Reserve Bank's (SARB) was received.

Ruan and Marelize van Niekerk-Venter (World Wide Solutions) are not registered under the SARB Act.

The matter was discussed with the Director of Public Prosecutions (DPP) who informed this office of the following:

1. To send a request to all the victims in this matter to indicate who will be able to have an interview with this office and the DPP in the next two months;

2. The DPP also requested that an indication are needed to who will/can be able to attend court proceedings as a witness for the State in proofing this matter or to assure a successful prosecution in this matter.
Victims have been given until May 19th to respond to the email.
What struck me as odd is why it took the South African Reserve Bank over two years to establish Ruan and Marelize van Niekerk-Venter were not authorized to run an investment scheme.
Surely that could have been cleared up in a few days back in 2015?
The current status of  Marelize van Niekerk-Venter and her son Ruan is unclear. Either way though, looks like we might see criminal proceedings underway by the end of the year.
Stay tuned…