Worldwide Solutionz face regulatory heat, suspend payouts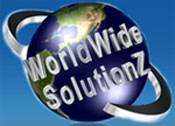 One of the aspects of running a Ponzi scheme is that if it catches on, you're bound to eventually run into finance regulations.
While the trend of late has been to get into bed with increasingly shifty rogue Asian merchants (Hong Kong is a favourite), the lack of security surrounding such partnerships still causes many an admin to stop and think.
One such company going through this right now is Worldwide Solutionz.
When the 90 days is over, the original $25 pops back up in your account balance. Did you notice what just happened?

Your $25 became $40 while you were working on … Oh that's right, you don't have to do anything at all to earn this or make it happen.

Just purchase, relax, enjoy, rinse and repeat.
With a business model like that, it's easy to see why Worldwide Solutionz might be having problems finding a payment processor willing to take on the risk.
One need only look at TelexFree's banking woes to see just how difficult it can be to secure ewallet services for a sizable Ponzi.
In a recent email sent out to affiliates, Worldwide Solutionz explain their own banking and ewallet problems:
One of the major challenges since the inception of our programs has been the inconsistency, unprofessionalism and lack of support by the majority of the payment processors.

Case in point, it is currently extremely difficult for us to complete funding transfers to Solid Trust Pay, due to a combination of limitations from our banks, exchange control and STP.

We have done everything in our power to keep communication channels open with STP, banks and management, but we have not received responses to our attempts to discuss the issues in a timely manner so we are stuck with no ability to fund and no clear cut answers at thk point in time.
Banks not responding in a timely manner when potentially thousands, if not hundreds of thousands of dollars in fees are at stake?
Doesn't add up, does it.
There's an obvious reason every bank Worldwide Solutionz has contacted is not keen on letting the company use their systems to transfer funds to STP. And it's got nothing to do with a lack of professionalism.
Additionally, we have reached our annual limitsbfor Western Union transfers.

MoneyGram transfers and bank wires are also challenging at this time due to limits and proceses. We are dealing with all of it as fast as we can.
Having exhausted alternative banking channels and unable to do business with anyone reputable, who knows what hellhole Worldwide Solutionz appear to have finally found a partner in.
After many months of negotiations, travel for meeting upon meetings, and nights without sleep, we came up with the Payment Gateway System and a WWSz Master Card PrePaid Debit Card for those who would like to have these options.

This will catapult us to new heights and give us the best possible control over our business.
Naturally Worldwide Solutionz don't disclose who is behind this "Payment Gateway System", but you can bet with the risk involved they are probably close to the bottom of the barrelof reputable companies.
One of the requirements for launching the Payment Gateway System was to create new bank accounts and then validate them and transfer funds (a bit like moving a very big house to another place).

This process is underway and we are waiting for the financial institutes involved to do their part. The activation of services will start taking effect online in phases 3 described in this update.

Because of factors beyond our immediate control, we cannot predict exactly how long the entire cross over process might take.

Our best guess at this stage is that the entire roll out might take a few weeks. The banks and financial institutions involved set the time frames for this process.

W8: is dependent on these entities and we have to comply with the time frames. We cannot do anything to sidestep the proc.
Other than being glad to get Worldwide Solutionz Ponzi funds off their hands, again who the bank the company claims is happy to accept their Ponzi funds is not disclosed.
Alot though seems to be riding on said banks ignoring their regulatory protocols and turning a blind eye. Then again, a few weeks is an awful long time to transfer "a very big house to another place".
Electronic transfers of funds take what, a day or so at best?
In any event, here's the kicker:
Due to operational stipulations and delays caused as described above, we have to stop accepting withdrawal requests for approximately 10 days while the funds are in transit.

Meanwhile, members may continue to fund WWSz wallets via all active payment processors.
Evidently Worldwide Solutionz has no qualms about holding funds in payment processors, despite the fact that their banks refuse to fund their withdrawal accounts with said processors.
And if this all does eventually collapse? What then?
As soon as the banks and financial institutes (sic) involved give us the go ahead and the process for activating the gateway is tested and complete, withdrawals will be procesed (sic) as usual.
Will the banks Worldwide Solutionz have approached take on the risk? Or are these new plans going to go the way of Worldwide Solutionz's plans to register with the SEC?
Guess we'll find out in 10 days. Stay tuned…