Worldwide Solutionz confirm Ponzi, about to pull runner?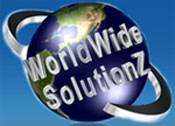 The sorry saga that is the Worldwide Solutionz Ponzi collapse continues to play out…
For those unfamiliar with the scheme, Worldwide Solutionz saw affiliates invest $25 on the promise of a 90-day $40 ROI.
When the 90 days is over, the original $25 pops back up in your account balance. Did you notice what just happened?

Your $25 became $40 while you were working on … Oh that's right, you don't have to do anything at all to earn this or make it happen.

Just purchase, relax, enjoy, rinse and repeat.
These investments were referred to as "life jackets".
In attempt to mask the blatant Ponzi fraud taking place, owner Marelize van Niekerk-Venter added a layer of charity to the scheme. The ruse being that investors were helping locals start businesses and then being paid ongoing returns from said business activities.
To the best of my knowledge, the only business activity that came of Worldwide Solutionz was a restaurant van Niekerk-Venter bought for one of her sons.
In any event, Worldwide Solutionz began to collapse late last year. Van Niekerk-Venter has continued to deny regulatory intervention, but more and more that's looking to be the case.
As it stands, thousands of dollars in invested funds remain unaccounted for, van Niekerk-Venter has suspended all business operations and investor communications are being screened by her lawyer.
The latest communication from van Niekerk-Venter was sent out within the last twenty-four hours. In it, van Niekerk-Venter comes the closest to admitting she was running a Ponzi scheme yet.
Alarmingly, the tone of the communication also suggests she's preparing to do a runner with everyone's money.
All but confirming a regulatory investigation by South African regulators, van Niekerk-Venter writes
We learned in January that we were not in compliance with a bank act that limits the amount of earnings a system like Life Jackets can pay out to participants.

When we learned of this, we stopped all online business activities to safeguard our members while we take time to evaluate options and take necessary steps to realign for compliance.
Take the timeframe quoted with a grain of salt, as Worldwide Solutionz froze invested funds back in October 2014 – not January 2015.
Due to the difficulties with sending and receiving funds across borders, our ability to support our distributors at the center of the Life Jacket system was severely crippled.

Online business had a big effect offline. As a result, the distributors stopped paying the monthly fees that were our income source for paying Life Jacket Gratitude.

Those businesses as we knew them are now closed and part of the legal process.
Once Worldwide Solutionz froze withdrawals, not surprisingly affiliate investment also came to a standstill. And there you have it, in plan English, van Neikerk-Venter confirming that new affiliate funds were used to pay off existing investors.
The "gratitude" payments she references was an additional ROI bonus of 5%, paid out of monthly affiliate fees. Well, at least until affiliates stopped paying fees once the scheme had collapsed.
We have accepted the likelihood that none of our money that is engaged in these distributors and businesses will be coming back to us soon.

Without the distributors and distributor payments, there is no Life Jacket system.
No new affiliate investment, no life jacket Ponzi ROIs. And so comes undone the entire "we are helping local businesses" ruse.
For those who invested in Worldwide Solutionz, here's where things get murky.
The Life Jacket system is gone.

Members no longer own Life Jackets.

Money that was represented by Life Jacket account balances is now gone.
Gone? Gone where!?
Money doesn't just vanish. Either it was seized by South African regulators or van Niekerk-Venter has it buried under her mattress.
In an attempt to then explain to investors what's going on, van Niekerk-Venter then opens up a jar of bullshit and spreads it thickly onto a sandwich:
Adjustments to individual account balances are dramatically and drastically affected by the bank act.

Each account has been granted an assigned value based on a number of factors which are explicitly outlined in the statements that will be sent to each individual if we continue.

Very basically, it amounts to distribution of available cash reserves based on an accounting of each member's original out-of-pocket funds, withdrawals taken, donations, PIF's and other fees, and then factoring an allowed annual growth rate of 12.25% (changed monthly) applied to the past four months.

The intent is that the adjusted account balances may be used for buying into the franchise partnership concept when WorldWide SolutionZ resumes business.
Did you catch that? Yeah, I didn't either. So what, Ponzi investments get reduced to some arbitrary balance that would facilitate a 12.25% ROI?
That's a far cry from the $25 in $40 out 90-day ROI Worldwide Solutionz claimed it was legally offering. What a load of horseshit…
We began sending out the statements for the adjusted account balances a couple of weeks ago. The emails we have received since then clearly indicate that we have to reevaluate how we need to proceed.

For the next 10 days, we will take time away from all communications and concentrate instead on considering the best course of action for the business and make decisions for moving forward.

Account statements already sent stand as issued at the current stage. No further account statements will be sent till we have decided our direction from here on.
Ah there it is. So that's what's really going on. Under the ruse of banking regulations, van Niekerk-Venter is taking some time off to decide whether or not she's going to run off with everyone's money.
Her Ponzi scheme's bust. She's got regulators all over her. She's admitted she can't run Worldwide Solutionz without newly invested funds, which aren't going to appear because she can no longer advertise the business (not withstanding the fact she claims to have shut it down anyway)… I wonder how Marelize van Niekerk-Venter will plan her escape?
Stay tuned…