Worldwide Solutionz reboot on the horizon?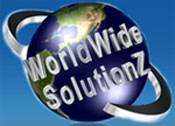 Following indications of a regulatory investigation, Worldwide Solutionz collapsed in April of 2015.
Worldwide Solutionz itself was a Ponzi scheme that advertised $40 ROIs on $25 "lifejacket" investments.
Since the collapse, nothing much has come of it.
Marelize van Niekerk-Venter, owner of the scheme, has been laying low this past year. Affiliate losses are unknown, ditto the status of any regulatory investigations.
To what end it might be full of half-truths and inaccuracies I can't say, but a new communication from Niekerk-Venter has surfaced this past week.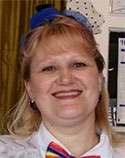 Directed at those who lost money in Worldwide Solutionz, Niekerk-Venter (right) appears to blame the collapse on "legal proceedings" rather than the Ponzi nature of the business.
Good morning!! It is 2016 and I have been working non stop.

Our biggest hold back is now the legal proceedings filed against us by members and roomers (sic) causing even more delays, as soon as we get that dealt with we are ready to kick off with crossing over to the profit sharing partnerships as we planned before all went south.

I know this is a hard time, and I understand and feel the fears and losses, but I will not give up, that is the one certain thing I commit to and I believe all hope and trust will be repaired.
The "profit sharing partnerships" Niekerk-Venter references were secret NDA deals she had investors sign shortly before the collapse.
Worldwide Solutionz investors who refused to sign the NDAs were cut from the scheme.
I know everybody wants more answers and I wish I had them, I will share things as they happen.

The legal system is not something we have control over, but we are not sitting still. I wish with all my heart we had a time frame, but we don't and, all I am holding on to is that we will not be held down much longer.
Niekerk-Venter then details plans to relaunch the failed Worldwide Solutionz scam.
We are preparing to start the pilot project for profit sharing partnerships within weeks for this new life of WWSz and I will share and keep you all posted every step of the way.

Please note, nobody is going to pay any more money, the roomers (sic) going around that I am setting people up to get money from them is false, all active Life Jacket Holders who qualify, meaning all documents filed as requested last year, no breach of any contracts committed and acceptance of new offers confirmed after pilot is launched and successful will move forward with WWSz.

Again, please understand I can not commit to time frames, but will keep you all posted.

Have a awesome (sic) 2016 and thank you with all my heart for all the support, love and care that carry me through and keeps me going on days I feel like I can not, I will be forever grateful.

All my Love and Gratitude

Marelize
An understanding of basic math raises the immediate question of how Niekerk-Venter plans to honor $40 ROIs on each $25 deposit, without soliciting new investment.
Perhaps Marelize's math is as bad as her spelling…