Worldwide Solutionz Review: $25 Ponzi hybrid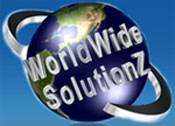 There is no information on the Worldwide Solutionz website indicating who owns or runs the business.
The company does have a "Who are you?" section in their FAQ, but it only provides the following vague marketing copy:
WorldWide SolutionZ is an umbrella company combining the best and most innovative elements of on-line and off-line business to allow anyone with the initiative and desire to seek financial freedom to fulfil their dreams, through a range of cutting edge, unique business initiatives.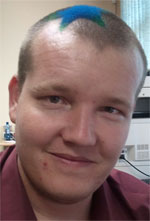 The Worldwide Solutionz website domain ("worldwidesolutionz.com") was registered on the 28th of July 2012, and names a Ruan Van Niekerk-Venter as the domain owner. An address in Johannesburg, South Africa is also provided.
On his LinkedIn profile, Niekerk-Venter (right) credits himself as a "systems administrator" at Golder Associates (non-MLM). There is no mention of Worldwide Solutionz and I was unable to find any further MLM history, indicating that Worldwide Solutionz is Niekerk-Venter's first MLM venture.
Read on for a full review of the Worldwide Solutionz MLM business opportunity.
The Worldwide Solutionz Product Line
Worldwide Solutionz has no retailable products or services, with affiliates only able to market affiliate membership to the company itself.
Once an affiliate has joined the company, they can then purchase a matrix position for $25 and/or invest in $25 "life-jacket" positions.
Each matrix position bought by an affiliate is bundled with "a virtual product", no further information is provided.
The Worldwide Solutions Compensation Plan
The Worldwide Solutionz compensation plan revolves around affiliates signing up and then purchasing matrix positions or investing in "life-jacket" positions.
Matrix Commissions
Affiliates purchase a matrix position for $25 in a 5×8 matrix. A 5×8 matrix places an affiliate at the top of a 5×8 matrix, with five positions directly under them (level 1).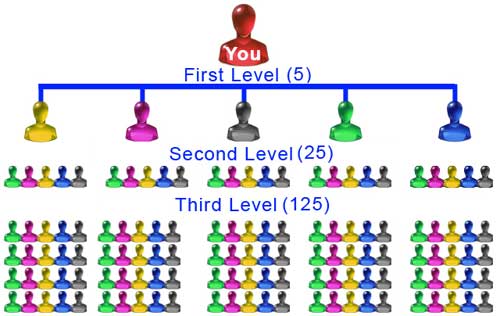 These five positions branch out into another five positions each (level 2) and then again (level 3) and again down a total of eight levels. Positions in the matrix are filled via affiliate recruitment (either direct or indirect), with commissions paid per affiliate recruited.
How much of a commission per recruited affiliate is paid out depends on what level they fall on the matrix (up to level 6):
Level 1 – $2.50 per affiliate
Levels 2 and 3 – $1.50 per affiliate
Levels 4 to 6 – $0.50 per affiliate
At the upper levels of the matrix, additional "benefits" are also available:
if an affiliate fills level 6 of the matrix, they are given 5 life-jacket investment positions and a $5000 "medical benefit" bonus.
if an affiliate fills level 7 of the matrix, they are given a "vehicle benefit" of $15,000 and a "housing benefit" of $30,000.
if an affiliate fills level 8 of the matrix, they are given a $10,000 "holiday benefit".
A 50 cent referral commissions are paid out when level 2 to 7 affiliates purchase a matrix position. Another 50 cents per affiliate is also paid when these affiliates fill levels 1 to 7 of their matrix (paid out as levels are filled).
Life-jacket Investment Positions
Life-jacket investment positions cost $25 each, with Worldwide Solutionz promising a 5% ROI for 12 weeks. This equates to a $15 ROI on top of an affiliate's $25 investment. A total of $40 is paid out at the end of 90 days, with Worldwide Solutionz subtracting $10 every 90 days after an affiliate's first 270 days of participation.
Total affiliate investments (per account) are capped at $25,000.
Joining Worldwide Solutionz
Affiliate membership to Worldwide Solutionz is free, however affiliates must purchase a matrix position ($25) if they wish to earn any commissions. Investment in life-jacket positions is optional ($25 a position).
Conclusion
With no retailable products and a compensation plan that combines recruitment commissions with a ROI investment scheme, Worldwide Solutionz operates as a pyramid/Ponzi scheme hybrid.
The matrix side of the business is a straight up pyramid scheme, with affiliates paying a $25 buy-in fee and then earning a commission per affiliate recruited. This is confirmed in the company's own marketing material, which states 'the more people you recruit, the more you will benefit from the direct referral bonuses'.
Once the recruitment of new affiliates and subsequent purchase of $25 matrix positions slows, Worldwide Solutionz matrix commissions will implode.
Meanwhile the life-jacket investment scheme sees Worldwide Solutionz accept $25 investments from affiliates on the promise of a $40 ROI over 90 days.
The company claims the investment scheme is a
micro-loan concept, where the funds you provide enable us to assist someone, somewhere in the world, to get their lives on track, while at the same time you start generating an extra income stream for yourself, courtesy of the built-in income opportunity.
How affiliate ROIs are generated, outside of simply taking in new affiliate money and using it to pay off existing affiliates is not clarified.
When the 90 days is over, the original $25 pops back up in your account balance. Did you notice what just happened?

Your $25 became $40 while you were working on … Oh that's right, you don't have to do anything at all to earn this or make it happen.

Just purchase, relax, enjoy, rinse and repeat.
The company does state though that
earnings will vary, based on a variety of factors which assist in ensuring your earning health and the continued longevity the WorldWide SolutionZ.
Right. I suspect in reality there's only one such applicable factor, that being how much new money is being invested by affiliates. Once new affiliate investment slows down, the company will quite obviously struggle to pay out existing investors.
Under the guise of charity and helping people, Worldwide Solutionz is nothing more than your typical Ponzi/pyramid hybrid. One scheme, twice the scam.
Footnote: Worldwide Solutionz affiliate wishing to comment would do well to consider that any money donated or charitable projects funded by a Ponzi scheme in no way justifies the running of a Ponzi scheme. Ditto the matrix pyramid scheme.
Any comments seeking to justify Worldwide Solutionz on the merit of charity will be sent straight to the spam bin.