uFun investors caught trying to launder funds into Malaysia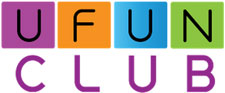 Another four uFun Club investors arrested today, after they were caught trying to launder uFun Ponzi funds out of Thailand and into Malaysia.
For whatever reason, it appears Thai uFun affiliates who heavily profited from the scheme believe they're likely better off in Malaysia.
Niphaphorn Lamee, Theerawaj Phatcharasuyayai, Natthawatra Uttamakaew and Boon Kiat Choo had withdrawn $675,000 USD out of uFun Club related bank accounts in Thailand, and then attempted to cross the border into Malaysian.
The investors were caught red-handed and arrested in Padang Besar, a Thai town on the Thailand-Malaysian border.
In other uFun Club related news, further details of the murky business operations of UDBP bank reveal some insight the business relationships uFun Club management fostered.
Turns out Kevin Lai, the Malaysian manager of the UDBP branch raided last week, pretty much bought diplomatic protection from Vanuatu.
Thai police have raided and blocked access to 13 rooms at a condominium on Ratchadaphisek Road here owned by a Malaysian suspect involved in the controversial UFun investment scheme.

Kevin Lai, who owns the rooms and is under police custody, was the manager of UDBP Management (Thailand), which was promoted openly as a commercial bank but not registered as one with the Bank of Thailand.

The rooms had allegedly been used to host members of the UFun management and diplomats from Vanuatu, of which Lai is reportedly an honourable envoy since April 2014.
Lai appears to be the link between uFun Club management and money laundering through UDBP (with Vanuatu's blessing):
Suwira said Lai paid a salary to Vanuatu diplomats for conditions he did not specify.

Lai, who also held diplomatic status for the Micronesian country of Nauru in 2005 but was discharged from the post in 2011, continued misusing his diplomatic immunity for things such as importing luxury cars without paying taxes.
Scammers getting into bed with scammers, who'd have thought.
Amusingly, when police began sniffing around Lai's activities in Thailand, the Vanuatuan government immediately issued a ' request to recognize him as a special envoy'.
Thankfully Thai authorities refused the request and Lai was apprehended.
Talk about shonky… As if it wasn't bad enough uFun Club has been linked to Malaysian politics and royalty, now their bankers are revealed to be shill diplomats who were relying on purchased diplomatic immunity.
To the best of my knowledge none of this has been reported by Vanuatuan media, nor has the government of Vanuatu issued a statement regarding the arrest of Lai last week.
Stay tuned…