Singapore investigating uFun Club?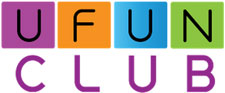 The attention uFun Club has been getting in Thailand, China, Malaysia and Vanuatu hasn't gone unnoticed, with Singaporean media the latest to start asking questions about the scheme.
An investigation by The Straits Times revealed that
in Singapore, Ufun has an office at CT Hub in Kallang. It was open last week when The Straits Times went there.
Upon approaching the office and attempting to make contact with two individuals inside however,
the two people present declined to be interviewed and asked the reporter to leave the premises.
Nothing suss.
Further investigation by The Straits Times identified a Mr. Addy Tan 'as a contact person on one of Ufun's Singapore websites'.
The Straits Times managed to track Tan down, with Tan providing the paper what you'd expect from a first-time Ponzi investor:
The organisation has nothing to hide.

"It is not a scam. I myself have invested around $100,000 in seven accounts, and some of the accounts' value has grown by one-fold.

I do not plan to withdraw my money, nor do I consider myself a scam victim."
What Tan is referring to is the fictional value increases uFun Club assign uTokens. Should Tan actually try to withdraw the monopoly money ROI he thinks he's got waiting for him, he'll find there isn't enough money to pay everybody out.
Whether or not Tan is aware uFun executive Daniel Tay also recently confessed the value of uTokens were all but worthless, is unclear.
(Tan) added that he initially had some doubts when he first started investing in September last year, but the worries vanished after an organised trip to Bangkok to visit a property project that Ufun is said to be investing in.
That trip is of course the Bangkok Marina & Spa project. The developer Bina Puri has since denounced uFun Club, with police seizing funds the Ponzi scheme attempted to launder through the construction project.
Again, whether Tan is aware of these developments is unclear.
Asked whether he is concerned about the negative news over Ufun overseas, Mr Tan shrugged off the reports by Thai and Malaysian media as inaccurate.
I was going to give Tan the benefit of the doubt, but with that sweeping statement he reveals himself to be just another clueless victim of fraud. The ideal "no questions asked" candidate billion dollar Ponzi schemes like uFun Club prey upon.
At present Tan claims that
Ufun has over 10,000 members in Singapore and I myself have 20 to 30 friends and relatives who are also investing.

If the thing is a scam, people will rush for the exit. But no one has done that so far… I urge the media to not be biased in reports on Ufun. I also don't want my investments to be sabotaged.
Good luck with that Mr. Tan. Your money is already gone and you've screwed your friends and relatives over for a quick buck.
To be a fly on the wall when that house of cards comes crashing down…
In an attempt to verify whether or not Singaporean authorities are investigating uFun Club, The Straits Times approached the Commercial Affairs Department and Monetary Authority of Singapore.
A Commercial Affairs Department (CAD) spokesman said: "It is inappropriate to comment on police investigation, if any."

Ufun is neither licensed by, nor registered with, the Monetary Authority of Singapore (MAS), the central bank said.

"We strongly encourage consumers seeking investments to deal only with entities regulated by MAS, so that they will be protected by the laws administered by MAS," it added.
Whether or not Singaporean authorities make a move on uFun Club or instead take a leaf out of Malaysia's book and drag their feet, remains to be seen.
Media in Vanuatu have no apprehensions about uFun Club, labelling the diplomatic scandal involving UDBP Bank and arrest of Kevin Lai an "embarrassment".
Lai denies he has committed a crime and Thai media reports say Vanuatu government officials have been trying to get him released stating he is a 'special envoy'.

Kevin Lai is also reportedly the Permanent Representative of Vanuatu at UN ESCAP as well as a special envoy with a diplomatic passport as Chargé de d'Affaires for Vanuatu in Thailand.

This is not the first time people appointed by the Vanuatu government in an official capacity with a Vanuatu passport have broken the law.

Vanuatu has also appointed Honoury consuls with criminal records in the past that have been the subject of Ombudsman reports as consuls and special envoys often get diplomatic passports allowing baggage to go undetected so the latest embarrassment involving Lai comes as no surprise.

The question now is will UDBP be allowed to continue to operate as a bank in Vanuatu and will the much publicized eightstory UDPB building go ahead?
Coincidence or not I can't say, but at the time of publication the UDBP Bank website was unresponsive.
Meanwhile over in Thailand, several local celebrities have been doing the "yes I was photographed at uFun Club events, but I had no idea it was a Ponzi scheme!" dance.
The latest to strut their moves is comedian Rapipong "Ood Pentor" Theerawitthayakul.
Upon photos of Rapipong schmoozing with uFun executives surfacing, he told police:
the picture was taken on January 21, when he attended a UFUN seminar at a Bangkok hotel after being invited by an Australian friend.

Rapipong said he didn't join the venture as it seemed too good to be true and he suspected it might be a pyramid scheme.

Asked whether he wanted to file a police complaint against UFUN for allegedly using his name to get others to join the scheme, the comedian said he would first talk with his lawyer.
Whether or not Rapipong was paid to attend the event is unclear. Lawyer up son.
Upon quesioning, another Thai celebrity, movie actor Supakit Tangtatsawat (Man Supakit), lead police to the residence of a "key member" (top investor) in uFun Club, Veerawit Charupattanapaisarn.
Supakit himself had invested in uFun Club (was recruited by Veerawit), so couldn't pull the "but I don't know anything!" routine.
Unfortunately when police rocked up to Veerawit's house to raid the premises, they discovered he had long-since departed and cleaned out his assets.
There was nobody at the house during the search and the search team did not find any valuables or illegal items in the house.

Pol Lt-Gen Suwira said that the suspect, Mr Veerawit, might have moved all the valuables out of the house and escaped. He warned Mr Veerawit and the other suspects who are still at large to turn themselves in for interrogation.
A warrant has since been issued for Veerawit's arrest (Veerawit is cited as "Wirawit" by The Nation):
Lt-General Suwira Songmetta, assistant national police chief, said Wirawit was believed to have fled the country and moved his assets, including two luxurious cars.

Suwira warned that anyone caught in possession of his assets would be sentenced in accordance with the anti-money laundering law.
As it currently stands,
A total of 1,236 people, so far, have filed police complaints for damages worth Bt237 million ($7 million USD) against UFUN, while police have seized assets worth over Bt800 million ($23.6 million USD) from the case's suspects.

Out of the 25 people previously facing arrest warrants, 17 have been taken into custody while eight are still at large.

Police are gathering evidence to submit the case to the public prosecutor by early next month.
Stay tuned…