Over 80 uFun investors file claims for at least $679,000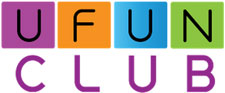 Whereas most uFun Club investors are still living in denial or worried that the company will terminate their accounts if they speak up, nearly 50 investors in Thailand have now filed complaints with police.
At the time of publication, over 80 uFun Club investors have come forward to report combined losses of nearly $700,000 USD.
Some $12 million dollars US has been frozen in Thailand alone, with authorities estimating that uFun Club globally took in over a billion dollars.
Money held elsewhere in uFun Club accounts remains unaccounted for.
Nine police teams have been set up to handle the case and if the evidences collected against any executives of the company warrants would be sought with the court for their arrests, said Pol Lt-Gen Suveera.
Despite the progress of the case in Thailand and looming extradition requests of uFun Club's fugitive executives, many investors on social media are calling for calm and patience.
As is common with Ponzi scheme busts, the belief being circulated is that if everyone keeps quiet the regulatory investigation will just go away.
This couldn't be farther from the truth, with silence from investors only increasing the time uFun Club management have to cover their tracks and attempt to hide assets.
He disclosed that several investors had expressed concern that if they lodged their complaints with the police their investments might not be redeemed.

Nevertheless, he said he had advised the investors to file their complaints and the police would keep their identities confidential.
Despite these assurities, a Bangkok Post article covering the same story had a photo of what is believed to be several uFun Club investors talking to police.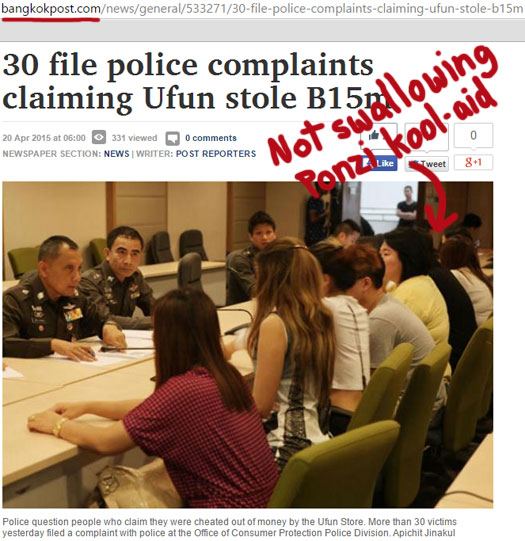 Whether uFun Club will retaliate against the investors, despite pledges from management that they will "fully cooperate" with Thai investigators, remains to be seen.
Looking forward,
Commenting on the management's attempt to convince the investors that their business was legal and sound through the social media, the assistant police chief snubbed that if the management was confident of its business they should report themselves to the police.

Pol Lt Gen Suwira said police expect to wrap up their probe in time to submit it to prosecutors early next month. He urged any remaining victims to file complaints with police this month.

"We have now got complaints from people in as many as 19 provinces. At this point, we have set up nine teams of investigators for this case," Pol Lt-General Suwira Songmetta, assistant national police chief, said yesterday.

"We will act fast. When state attorneys agree to prosecute, we will be able to seek the extradition of those who have fled overseas," Suwira said.
At least one of the wanted uFun Club executives has stated that he will return to Thailand to face charges "shortly".
General Athiwat Soonpan fled Thailand the day uFun Club's offices were raided. A few days later he told local press he would be "returning to Thailand soon".
Whether or not Soonpan has actually left the US yet is unclear.
Stay tuned…