uFun Club Ponzi losses top half a billion dollars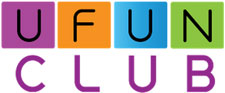 Whereas uFun Club was initially thought to have been a $307 million dollar Ponzi scheme, new estimates have raised that figure to a staggering $618 million.
And that figure is expected to rise as authorities continue to investigate the scam.
Following the arrest of uFun Club accountant Namonphan Tharabundit, Thai police obtained a search warrant on a property belonging to her sister.
The house is owned by Hansa Tharabundit, 36, who is Ms Namonphan's sister. Ms Hansa was not at  home when the search was carried out, police said.

Police found a pickup truck and a sedan parked in front of the house, police said. They also discovered and confiscated documents they believe will be useful in their investigation of the case, a computer, a notebook and a safe.

Evidence showed Ms Hansa had transferred 6,300,000 baht to Ufun, Pol Lt Gen Suwira said.
That Namonphan Tharabundit's sister was a uFun Club investor comes as no surprise, with it being common practice for Ponzi insiders to involve family members in the scams they run.
Police also obtained a tip-off that important papers had been removed from Ms Namonphan's residence to Ms Hansa's house, he added.

Ms Hansa is wanted on charges of violating the Criminal Code and the law by obtaining loans in a manner which amounted to public cheating and fraudulent activities.

An arrest warrant for Ms Hansa was issued by Thanyaburi provincial court dated April 15, 2015, police said.
With a warrant now out for her arrest, it's expected police will apprehend Hansa Tharabundit any day now. Assuming she of course hasn't fled the country.
Suwira said police were also trying to locate Namonpan's younger sister Hunsa Thara-bundit.

"She's not at home. But we believe she is still in Thailand," National Police chief Suwira Songmetta said yesterday.
Her sister, Namonphan Tharabundit was apprehended attempting to flee Thailand for Laos.
Following her arrest, Tharabundit now claims she
tried to quit the business after noticing alleged irregularities in UFUN Thailand and claimed she told UFUN Thailand members in her team of her suspicions.

"UFUN Thailand management then got angry. My account at UFUN Thailand has been suspended. I can no longer conduct any transaction or withdraw any money," she claimed.

Police have found that she acquired many assets recently, including a luxury house worth at least Bt24 million ($740,000 USD) in Bangkok's Bang Khen district and a Toyota Alphard sedan worth about Bt4 million ($123,000 USD).
Why Tharabundit didn't turn herself in and was instead apprehended attempting to flee Thailand then is not clear.
Now in custody and facing serious criminal charges, Tharabundit 'has now advised UFUN Thailand members to lodge complaints with police to try to get their money back from the firm.'
While that continues to play out, news also from the US, where General Athiwat Soonpan has surfaced following reports he fled Thailand the day police raided uFun Club's offices.
A warrant was subsequently issued for the arrest of Soonpan and his wife.
In a statement issued to the press yesterday, Soonpan claimed
he and his wife had travelled to the US to visit their son who is studying there.

They will return to Thailand soon and turn themselves in to police and fight the allegations against them.
A video has also surfaced on social media, in which Soonpan purportedly claims he has a lawyer ready to "fight" his case in Thailand.
A translation accompanying the video reads:
General Soonphan issues statement:

"This is Athiwat Soonpan, he said that he didn't ran away from Thailand, but he plan to travel USA for 2-3 months earlier for his son graduated. He had the lawyer to fight for his right in Thailand."
That Soonpan waited until uFun Club's business license was revoked and its offices raided before he decided to "visit his son" speaks for itself.
Whether or not US authorities have made contact with Soonpan is currently unclear.
What with losses to victims over half a billion dollars and counting, one imagines if Soonpan doesn't leave the US shortly, it won't be long before he gets a knock on the door.
US citizens such as Jamison Palmer, who were attempting to spread uFun Club to the US, have not been seen or heard from in public since the Thai arrests.
Back in Thailand police continue their attempts to locate and freeze funds uFun Club stole from victims.
"We will also ask the Anti-Money Laundering Office [AMLO] to take further action," assistant National Police chief Suwira Songmetta said yesterday.
Stay tuned…