2nd uFun Club warning issued by Central Bank of Brunei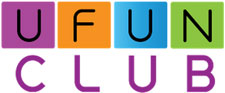 Sometime recently the Autoriti Monetari Brunei Darussalam (AMBD) received information 'regarding some individuals and companies fraudulently claiming on social media that AMBD supports or approves their financial products.'
It appears after investigating the information, the AMBD felt it necessary to issue a second cautionary against investing in uFun Club.
In the warning, directed to members of the general public in Brunei, the AMBD state they wish to
highlight to the public regarding recent reports in the media relating to the UFUN scheme.

In Thailand, it has been recently reported that raids and arrests were made on UFUN executives in Thailand over allegations of running a pyramid scam and money laundering.

In Malaysia, UFUN does not have authorization or approval to operate, and appears in Bank Negara Malaysia's alert list.

AMBD would like to strongly advise members of the public to only deal with individuals or institutions licensed by AMBD in receiving financial services or obtaining financial products.
An earlier warning was isued by the AMBD roughly two weeks ago. but it appears some uFun Club investors have continued to market the Ponzi scheme – worse still claiming the AMBD have thrown their support behind it.
In Thailand police on Wednesday told local media they were ready to hand in a 400 page criminal case report to Public Prosecutors sometime today (Friday, June 26th).
After Public Prosecutors have gone over the report and the case is granted transnational status, it's expected arrest warrants and extradition requests for uFun Club executives will be sent out.
Thai police have advised those connected to the uFun Club scheme face years in jail and thousands of dollars in fines.
uFun Club meanwhile has attempted to rebrand itself as Unascos, possibly hoping a new coat of paint will undo $1.17 billion dollars of global Ponzi fraud.
According to advertising material being circulated by uFun Club investors, a new Unasco office will be opened in Melbourne, Australia on August 1st.
Stay tuned…