uFun Club warning issued by central bank of Brunei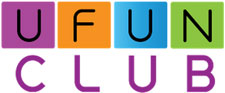 The Monetary Authority of Brunei Darussalam (MABD) operate as the central bank of Brunei.
Established in 2010, MABD are responsible for 'the stability of the financial system, in particular by formulating financial regulations and prudential standards'.
Within that context MABD yesterday issued  a warning advising against investment in uFun Club.
MABD's regulatory notice, while brief, was uploaded to their website under the title "Notice Regarding The uFun Scheme".
Autoriti Monetari Brunei Darussalam (AMBD) would like to highlight to the public regarding recent reports in the media relating to the UFUN scheme.

In Thailand, it has been recently reported that raids and arrests were made on UFUN executives in Thailand over allegations of running a pyramid scam and money laundering.

In Malaysia, UFUN does not have authorization or approval to operate and appears in Bank Negara Malaysia's alert list.

AMBD would like to strongly advise members of the public to only deal with individuals or institutions licensed by AMBD in receiving financial services or obtaining financial products.
Naturally uFun Club are not licensed by AMBD, hence the issuing warning.
The extent to which uFun Club is being promoted in Brunei is unclear.
Most of the promotion targeting Bruneian investors appears on Facebook. The largest promotional group, titled "uTokens uFun Brunei Club", has over a thousand likes but not much recent activity.
Brunei, a country of just 417,000, borders Malaysia to the north. Whether or not local authorities are investigating uFun Club beyond AMBD's warning is not known at this time.