uFun Club executives to face six criminal charges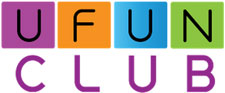 No word on why submission of the criminal report was again delayed, but Thai police are now claiming it will be submitted this Friday.
The 400 page report is based on over 300,000 pages of evidence, put together by over 60 investigating officers.
Police met with Thai public prosecutors yesterday to discuss the case.
In total, police are confident they have enough evidence to charge uFun Club executives with six criminal offenses:
The six charges the suspects will face are:

conspiring to commit public fraud via a loan plan punishable by five to 10 years in prison and Bt500,000-Bt1 million ($14,000 – $29,604 USD) in fines
public fraud as per Article 343 of the Criminal Code punishable by a maximum term of five years and/or Bt10,000 ($296 USD) fine
running a business that violates registration code punishable by a maximum jail term of five years and Bt500,000 ($14,000 USD) fine
setting up an electronic currency without permission from the Bank of Thailand, which is punishable by one year in prison and/or Bt20,000 ($592 USD) in fine
entering faulty or partially-faulty information online which causes damages to others, punishable by five years in jail and Bt500,000 ($14,000 USD) fine and
conspiring in a trans-national crime organisation punishable by four to 15 years in prison and/or Bt80,000-Bt300,000 ($2368 – $8881 USD) in fines
The fines might seem paltry considering uFun Club is a global $1.17 billion dollar Ponzi scheme, but the potential jail time attached to the charges isn't.
Some 164 arrest warrants have been issued in relation to the uFun Club Ponzi case, with 30 suspects thus far apprehended (some of which voluntarily surrendered to police.
Those at large are either still in Thailand or have fled the country and gone into hiding.
Expressing confidence that there was enough evidence to prosecute the suspects for wrongdoings in the country, Suwira said police had also notified Attorney-General Trakul Winitchayapak about their wrongdoings outside the country.
Through the business names Unascos and Multi Nasco, uFun Club have recently attempted to reboot themselves as some sort of e-commerce movement. Multi Nasco has been recently registered as business entity in Australia by uFun Club investor Lyn Summers.
uFun Club investors have also been advertising a Unascos "office opening", purportedly taking place on August 2nd in Melbourne, Australia.
Whether or not these latest developments will be included in the Thai criminal case is unclear.
Looking forward no details yet on who is specifically being charged with what, but if the report is indeed filed on Friday then we should know more next week.
Ditto on whether or not extradition requests will go out once prosecutors have gone over the criminal report and formally laid charges.
Stay tuned…