TelexFree owners face eight new criminal lawsuits in Brazil

Authorities in Brazil continue efforts to bring TelexFree's Carlos Wanzeler and Carlos Costa to justice, with eight new criminal complaints filed yesterday.
The Federal Public Prosecutors Office in Espírito Santo have charged Wanzeler, Costa and twenty-one other individuals with money laundering and evasion of foreign exchange.
TelexFree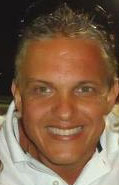 operated in Brazil under the name of Ympactus.
According to Federal Prosecutors, the Ympactus money laundering network consisted of Carlos Costa, Carlos Wanzeler (right), Inocêncio Pereira Reis Neto (Pelé Reis), Letícia Costa (daughter of Carlos Costa), Elizabeth Cerqueira Costa Alves (sister of Carlos Costa), Horst Vilmar Fuchs (lawyer of Telexfree), Gilberto José do Carmo Batista (accountant), Teodoro Giovan de Oliveira, Rhalff June de Almeida Coutinho, Bruno Rangel Cardoso, Vagner Macson Manhães da Roza, Flávio de Arraz Crispim, Fábio de Arraz Crispim, Gilberto José do Carmo Batista and Renato de Carvalho Alves.
Identified shell companies Ympactus used to launder millions of dollars of stolen investor funds through include Agrofruta, Brasil Factoring and IRN Participações e Empreendimentos.
Brazilian authorities began dissecting Ympactus' money laundering operations back in 2014.
Horst Fuchs appearing as a named defendant is interesting. As TelexFree's lawyer, Fuchs regularly issued denials in response to criminal allegations against TelexFree and Ympactus.
Fuchs appeared to be a neutral third-party attorney merely representing TelexFree, but now it appears he was in on the $3 billion dollar Ponzi scheme.
On May 26, 2014, Agrofruta SA transferred to Costa Alves and Fuchs Advogados Associados, a company owned by Horst Fuchs and Elizabeth Costa, the amount of R$26,546,248.20 ($8 million USD).

The law firm's bank account the money was transferred to was opened on the same date as the bank transaction.
Through Operation Orion and other investigations, Brazilian authorities identified
R$46 million ($13.95 million USD) was laundered through Brazil Factoring's accounts, which were controlled by Carlos Costa's wife and daughter
Carlos Costa bought undeclared apartments with stolen TelexFree investor funds, held in the name of his wife's father, brother and "youngest child" in their family
656 transactions totaling R$18,428,751.33 ($5.59 million USD) were transferred into bank accounts in Carlos Costa's wife's name, of which only R$6,436,782.65 ($1.95 million USD) was forwarded on to Ympactus
R$65,569,832.68 ($19.89 million USD) of stolen investor funds was laundered through Pelé Reis and his daughters, who were responsible for paying TelexFree's expenses
$2.5 million USD was paid to Carlos Costa's ex-wife and daughter, Esdras Maria Freitas Costa and Priscila Costa, both of whom reside in the US
funds sent to Costa's ex-wife and daughter were used to buy a house in Boston and ten condominium apartments in Pompano Beach, Florida
R$21.5 million ($6.5 million USD) was spent by Carlos Wanzeler, his wife, sister and mother to purchase an apartment in Vitória and twenty-four other properties in the US (all undeclared)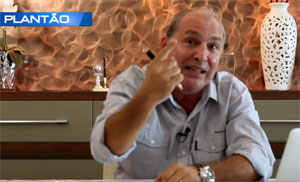 TelexFree's official response to the new charges saw it claim its owners using stolen Ponzi money to enrich themselves and their families 'was carried out within the limits of the law'.
Telexfree said that "slicing the police inquiry into various allegations is yet another of the spurious prosecution strategies to deceive society by trying to turn innocent people into criminals."

The company also says that it relies on the Judiciary and that the accusations "will fall to the ground".
Just like they did in the US, huh?
In addition to the latest money laundering charges, TelexFree's owners are already facing five money laundering charges in Espírito Santo.
Back in February Brazilian Federal Police also indicted Carlos Wanzeler and Carlos Costa, along with twenty other key TelexFree insiders.
Update 26th May 2020 – The Federal Court in Espirito Santos has sentenced Carlos Wanzeler and Carlos Costa to twelve and a half years prison.