Sann Rodrigues personally promoted DFRF Enterprises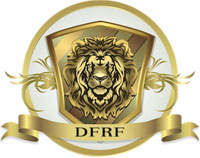 Sanderley Rodrigues de Vasconcelos is not having a good year.
Rodrigues (who goes by "Sann"), the top net-winner in the TelexFree Ponzi scheme, was arrested back in May on visa fraud charges. He a defendant in the subject of an SEC civil lawsuit against Telexfree, purported to have defrauded investors of $1.8 billion.
In Brazil Rodrigues is wanted by authorities for suspected pyramid scheme scamming through iFreeX.
Rodrigues is also the subject of two existing SEC initiated injunctions (separately granted in 2007 and 2014), barring him from engaging in fraud of any kind.
Now it is revealed Rodrigues was promoting DFRF Enterprises, a recently busted $22.8 million dollar Ponzi scheme.
The latest revelations are made in a declaration, supporting the SEC's request for an injunction against DFRF.
As per a supporting declaration made by an SEC attorney (filed July 23rd);
Another investor (hereafter "Investor B") told me that he and his spouse invested a combined $61,000 in DFRF.

He first heard about DFRF in May or June 2014 from Sanderley Rodrigues de Vasconcelos ("Rodrigues").

Investor B knew Rodrigues from his participation in TelexFree and as a fellow member of his church. Rodrigues told Investor B that the minimum investment in DFRF was $50,000.

Investor B decided not to invest at that time.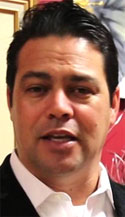 Whether or not Rodrigues (right) was pitching DFRF Enterprises specifically through the church in question is unclear. Ditto how many prospective DFRF investors Rodrigues might have solicited.
Earlier this month it was revealed Rodrigues was paid $310,000 by DFRF Enterprises. The reason for the payment is currently unknown.
Towards the end of Investor B's account of their experience in DFRF, which reads like your typical Ponzi collapse, one possible source of Rodrigues' $310,000 payment is revealed;
Investor B told me that in July or August 2014, defendants Dalman, Jesus and Silva approached him about investing in DFRF.

He knew the three men through TelexFree, because when TelexFree was operating, he would meet with individuals involved in the company on a weekly basis at a hotel in Revere.

Dalman, Jesus and Silva told Investor B about DFRF, explaining that Investor B could earn up to 15% per month. They also told him that he could earn a 10% commission for referring others to DFRF.

Investor B told me that Dalman, Jesus and Silva invited him to meet with Filho at a hotel in Boston, Massachusetts in July or August 2014, which he did.

Investor B told me that, in September 2014, he and his spouse went to a meeting at DFRF's offices at 60 State Street in Boston.

Six to ten other potential investors attended this meeting, at which Dalman, Jesus and Silva spoke about DFRF. Filho later joined the meeting and gave a presentation about investing in DFRF.

One of the other attendees asked Filho how DFRF could afford to pay 15% per month. Filho responded that he could take the investors' money and grow it by a factor of six.

Investor B told me that he invested $1,000 and his spouse invested $30,000 at the end of the meeting.

They invested separately so that Investor B could earn a commission on his spouse's investment. DFRF thereafter credited $3,000 (10% of $30,000) to Investor B's purported "account" on the online platform.

Investor B gave a check to either Dalman or Jesus during the meeting at 60 State Street. Investor B returned to 60 State Street a few days later and received a contract signed by Jesus, a certificate of membership, and a document that he was told was an insurance agreement.

Dalman and a secretary were in the office that day. Investor B returned to 60 State Street a few days later and met with Filho.

About a week after Investor B invested his money, he received log-on credentials so that he could access his DFRF "account" online.

Investor B told me that he logged on to his DFRF "account" regularly, and each month he was credited with a return on his investment of 15%.

Investor B and his spouse initially agreed to reinvest their earnings into DFRF. However, in late 2014 or early 2015, Investor B and his spouse decided to withdraw some money from their "accounts".

Investor B contacted Silva, who told Investor B to wait because DFRF would be distributing debit cards that would allow members to access their "accounts" and withdraw money.

Investor B eventually received a debit card, but when he called DFRF to ask how to activate the card, he was told that
it would not work.

Investor B told me that he called Silva again a few months ago to withdraw his money. Silva provided Investor B with a form called "Satisfaction of Business and Personal Purpose and Dissolution Agreement."

Investor B completed the form and mailed it to DFRF on or about June 9, 2015, but he never got his money back. Investor B also submitted a form on behalf of his spouse, but his spouse did not get her money back either.

Investor B told me that he had regular contact with Silva about his DFRF investment.

Silva repeatedly told Investor B that DFRF was 100% operational and that Investor B should trust Silva and DFRF.

Investor B told me that Dalman, Jesus and Silva all lived in the Boston area in 2014.

Investor B believes that Silva moved to Florida in late 2014, and that Dalman and Jesus moved to Florida in early 2015.

Investor B understands that the three moved to Florida so they could work at DFRF's headquarters in Orlando.

Investor B said that it was his understanding that DFRF paid Silva on a weekly basis and that Silva earned a commission of 3% of the investment money he brought into DFRF.
Was Rodrigues paid $310,000 a similar 3% (or more) commission on funds he encouraged others to invest?
Stay tuned…