Sann Rodrigues laundered assets through DFRF Enterprises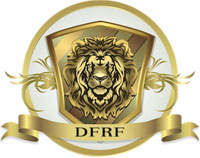 We'd previously learnt that Sann Rodrigues was actively promoting the DFRF Enterprises Ponzi scheme.
Who knew though, that in an effort to hide his assets from the SEC, Rodrigues' ties to DFRF and Founder Daniel Filho run oh so much deeper?
Our story today is courtesy of a declaration filed as part of civil contempt proceedings initiated by the SEC.
The SEC want to throw Rodrigues back in jail for contempt, part of which is his refusal to hand over five properties he obtained with illegal Ponzi proceeds.
Joel Nunez, an individual who invested over a million dollars with Daniel Filho, is the author of the declaration explaining the predicament Rodrigues currently finds himself in.
I have known Daniel Filho for several years and have invested more than one million dollar (sic) with him and his company, DWB Holding Company, which Mr. Filho owns or owned.
Not surprisingly, Filho took Nunez money and has thus far failed to pay any of it back.
I have been attempting to collect such monies from him through different avenues, including reporting him to the federal law enforcement agencies.
The extent to which discussions between Nunez and Filho are not elaborated on, suffice to say that Nunez was persuasive enough to elicit a response from Filho in 2014.
At some time in the middle of May, 2014, I was approached by Mr. Filho and he presented me with an offer to repay some of the money he owed me through the transfer of a company that held several parcels of real estate.

The value of the company was to be considered as partial repayment of the debt that he owed me.

Mr. Filho represented that the company had assets of approximately $700,000.

The name of the company that Mr. Filho offered to transfer to me was Five Star Investments & Properties.
To put the above into context, some backstory:
The SEC shut down TelexFree in April 2014.
Sann Rodrigues was the top investor in TelexFree, purportedly netting over $3 million dollars through the scheme.
At the time, Rodrigues was the owner of Five Star Investments & Properties.
As part of the SEC shutdown, Rodrigues was subject to a court-ordered asset freeze via a TRO on the 18th of April. This was later converted to a preliminary injunction on the 9th of May.
Sometime between the 18th of April and the time Filho contacted Nunez in "the middle of May 2014", Rodrigues gave up ownership of Five Star & Investments & Properties to Filho.
Filho would later transfer over $300,000 back to Rodrigues.
Despite the obvious ploy to mask ownership of his realty assets after the SEC shut down TelexFree in April, Rodrigues claims he was not aware of an asset-freeze entered against him until June 2014.
The story gets more murky with the entrance of another player, Luiz Trinidade.
I agreed to accept the transfer of Five Star to me from Mr. Filho as partial payment of the debt he owed me.

Mr. Filho was slow to fulfil his promise of transferring the company to me.

A few weeks after my initial meeting with Mr. Filho, he stated that one of is partners, Luiz Trinidade was refusing to agree to the transfer of Five Star to me until he was repaid $94,000 thta Mr. Filho owed to him.

Mr. Trinidade was the managing member of Five Star.
Whether Rodrigues transferred Five Star to Trinidade directly, or whether he acquired it through Filho as partial payment of an existing debt is unclear.
Mr. Filho requested that I pay Mr. Trinidade the $94,000 that he was owed so that Five Star could be transferred to me.

On approximately June 6, 2014, I met with Mr. Trinidade at a SunTrust Bank branch on Sand Lake Road near the intersection of Dr. Phillips Boulevard, in Orlando FL, to complete the transaction.

At that meeting, I authorized wire transfers to Mr. Trinidade totaling $94,000 according to instructions provided by him.

I had to make multiple wire transfers because the money was held in multiple accounts and I had to borrow a portion of the funds from a third-party.

Mr. Trinidade prepared a short contract that we each signed and we had notarized.

At the same meeting as stated above, Mr. Trinidade transferred Five Star to me and I was told that the appropriate paperwork would be filed with the Florida Department of State that same day.

At that point I spoke with Mr. Filho by telephone and requested the keys to the five properties.

Mr. Filho told me that he did not have them but that a property manager had the keys.

Mr. Filho also told me that the properties were vacant.
One of those properties was the house Sann Rodrigues' family were living in, and it was most certainly not vacant.
Within a day or two after the transfer, I then drove to the first property, which was the most valuable of them and knocked on the door.

A woman answered, who I later learned was Sanderly Rodrigues' wife, Camila Barreto Quinamo.
Likely hiding from US regulators, Rodrigues himself was found inhabiting another of the "vacant" properties.
A day or two after I went to see the property in Davenport, Florida, I then travelled to West Palm Beach to look at the other properties.

When I arrived at the apartment located on N. Flagler, Mr. Rodrigues opened the door.

I explained to Mr. Rodrigues that I had just purchased Five Star and all of its assets.
This, apparently, was not part of Filho and Rodrigues asset-laundering agreement…
Mr. Rodrigues was very upset and stated that Mr. Filho was never supposed to have transferred or sold the properties.

Mr. Rodrigues said that he had given Mr. Filho the five properties as investment in his company.
Whether that company was DWB Holding Company or DFRF Enterprises is unclear.
After my encounter with Mr. Rodrigues, Mr. Filho, Mr. Rodrigues and I negotiated the terms of me returning Five Star and its properties back to Mr. Rodrigues for nearly a year.
This negotiation added another layer to what was already a complex web of Rodrigues' asset laundering.
Those negotiations concluded with me agreeing to transfer each of the properties, except for Mr. Rodrigues' home (in) Davenport Florida, and the property located at West Palm Beach, Florida, back to an entity that I controlled, and then transferring Five Star, including the two remaining properties, to Mr. Rodrigues.

In exchange for effectively transferring ownership of (the) Devenport (and) West Palm Beach (properties) to Five Star, Mr. Filho was to pay me $200,000.

I was under no obligation to enter into this transaction, but out of concern for Mr. Rodrigues' wife, I did so.
The kindness Nunez showed Rodrigues wife would later come back to bite him in the ass.
Shortly after reaching the deal, I filed quit claim deeds the transferred the three properties from Five Star to an entity that I own, J & K Capital Group, LLC.

Mr Filho paid the $200,00 to me by several checks.

Once I was paid in full, I filed a document with the Florida Department of State that transferred Five Star to Mr. Rodrigues.
In addition to that $200,000, the proceeds of the sale of a Ferrari in mid 2014 reduced Filho's debt to Nunez to around $750,000, give or take.
What happened to Rodrigues' Davenport home and the apartment he was hiding out in is unclear.
Nunez declaration suggests they were transferred back over to Five Star, but whether or not Nunez still controls that entity isn't clear.
What is clear is that Nunez still retains ownership of the other tree properties though, however he refusing to give them up unless he's "fairly compensated".
That's left Rodrigues' balls in a vice, with him having to disclose his dodgy asset-laundering dealings with Filho and DFRF, as part of his contempt defense in the civil TelexFree proceedings.
What an absolute mess…
Much rides on Nunez investment in DWB Holdings which, given Filho's propensity towards Ponzi fraud, I suspect was made following false promises of riches.
That would in turn invalidate Nunez claims to the properties, which indisputably are proceeds of Rodrigues' own involvement in Ponzi fraud.
And even if Nunez investment isn't related to Filho's Ponzi dealings, the assets themselves are still subject to the asset-freeze imposed on Rodrigues.
But are they going to be seized as part of the DFRF Enterprises or TelexFree litigation?
Rodrigues made the money to purchase the properties through TelexFree, but they later became entwined in Daniel Filho's DFRF Enterprises scheme.
Will they be seized to pay compensate DFRF or investor or that of TelexFree?
What a mess indeed.