SEC vs. Saivian trial scheduled for March 2021

As per an order made last month, the SEC vs. Saivian trial has been scheduled for March 30th, 2021 (not a typo).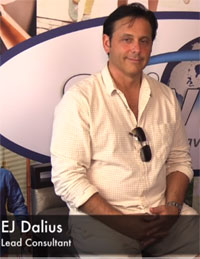 Saivian was a Ponzi scheme launched in 2015. The SEC sued Saivian and owner Eric J. Dalius back in November 2018.
A March 2021 trial date puts us at two years and four months since the SEC filed their lawsuit.
Earlier this year it appeared a settlement might be on the horizon, however as of yet nothing has materialized.
There is of course plenty of time between now and March 2021 for a settlement to be reached. Failing which it's going to be a long wait yet to see Dalius steamrolled in court.
Other than a settlement announcement I'm not expecting any significant case updates between now and the trial. There might be some bickering between the parties regarding discovery and procedures but that's about it.
We'll continue to check the SEC vs. Saivian case docket monthly. Any significant updates will be published below.
Update 7th October 2020 – Due to fears Dalius' attorneys might contract COVID-19, the Saivian trial has been pushed back again to November 2021.
Update 31st July 2021 – Following failed mediation proceedings, a new September 2022 trial date has been set.
Update 7th May 2021 – Pending the outcome of mediation, the scheduled Novemeber trial date has been adjourned.