Saivian Ponzi President EJ Dalius buys $16.5 million Miami mansion

One of the larger Ponzi scheme launches of 2015 was Saivian.
Initially headed up John Sheehan, Saivian's business model was as pure of a Ponzi scheme as they come:
Pay $125 a month, recruit others who did the same and earn up to $3000 a day. That's it.
Despite operating out of the US, for some reason Saivian didn't attract the attention of the SEC. At least not publicly.
One possible reason for this is that Saivian primarily targeted Chinese investors.
In mid 2017 Chinese authorities cracked down on the Ponzi scheme and made several arrests.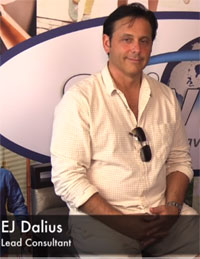 Saivian's US ownership and management, such as President Eric James Dalius (also credited as Lead Consultant in promotional videos), remained safely out of reach in the US.
The fallout from the Chinese arrests however proved too much, and Saivian went on to to collapse a few months later in October.
In typical Ponzi fashion, the arrest of local Saivian promoters was re-framed as an attack on the company itself.
As per a message on the Saivian website;
Saivian International Ltd. has determined that, in light of rampant fraud perpetrated against our company and members in Asia, we have no choice but to cease all operations.

To compensate legitimate active members as of July 31, 2017 who spent more on membership than they received in benefits including passes and compensation, at our discretion, we have voluntarily decided to offer refunds.

Those refunds are available to members who receive the designated email that has already begun to be sent out.

Please check your email from our third party processor that is handling all payments and complete their online confidential identification form. This will ensure timely refunds to the qualifying members.
To the best of my knowledge some US investors received refunds to keep people quiet. By and large the majority of Saivian's investors though, most of whom were from outside the US, lost money.
Two years of Ponzi scamming saw Saivian's management however do very well for themselves, as evidenced by Eric Dalius' recent purchase of a $16.5 million dollar Miami mansion.
Not even two months after Saivian collapsed, evidently Dalius was out shopping for a new home.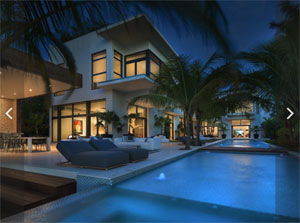 And apparently nothing but the best would do, with Dalius handing over $16.5 million for a 12,078-square-foot luxury home by developer Felix Cohen (be sure to check out the slideshow in the link above).
"The home's design blurs the line between indoor and outdoor living and renders the perfect blend of nature, modernity and privacy on the open Bay, while staying close to the thriving heartbeat of South Beach," the brokers said.

Felix Cohen's company bought the 20,500-square-foot lot for $8.4 million in 2014.

Two years later, it completed a home with seven bedrooms, 8.5 bathrooms, two living rooms, a library, wine cellar, private elevator, 2,500-square-foot roof garden, fitness room, steam room, massage room, pool and 15-person infinity Jacuzzi.
How nice.
Whether US authorities are interested in clawing back the millions Dalius likely stole from mostly Chinese investors through Saivian is anyone's guess.
Dalius' purchase certainly reminds me of Pedro Fort, who in 2015 also purchased a $1.2 million dollar Miami mansion.
In early 2017 Fort sold the house and transferred the proceeds offshore.
Two and a half years after the initial purchase the SEC sued Fort and froze his assets.
Pedro Fort's Fort Ad Pays was revealed to be a $38 million dollar Ponzi scheme.
Fort's $1.2 million mansion is laughably dwarfed by that of Dalius' $16.5 million dollar purchase.
And when you factor in Dalius is just one of the individuals behind Saivian, you really start to get a sense of just how much Saivian investors lost.
Update 8th February 2023 – Eric Dalius has settled his Saivian fraud case with the SEC for $24 million.
In January 2023 Dalius sold the Miami mansion, as detailed in this article, for $25 million.