Saivian SEC fraud case sent to mediation

It's been seven months since our last Saivian update. The case has been progressing but up until now there hasn't been any significant events.
On May 3rd a joint motion was filed requesting a stay on the SEC's Savian fraud case.
The stated reason for the requested stay was mediation.
On May 5th the court approved the motion, in addition to providing insight into the current status of the case.
According to the May 5th order, the discovery phase of the case is "largely completed".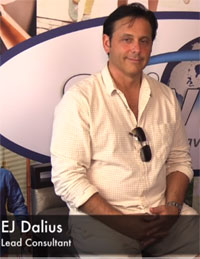 Still left to do are depositions of defendants Eric J. Dalius (right), Ryan Moran Evans and Saivian corporate representatives.
Pending non-defendant depositions include Brad Dalius 'and potentially Defendant Eric Dalius' wife'.
Kimberly Dalius was a relief defendants in the SEC's case. She was dismissed pursuant to a stipulation with the SEC back in early 2019.
With respect to settling the case;
the Parties have engaged in informal settlement discussions that, while constructive, have not resolved their dispute.
Mediation is seen as a continuation of settlement efforts.
In light of the case being referred to mediation, the previously scheduled November 2021 trial date has been adjourned.
Pending the outcome of Saivian mediation proceedings, depositions of the parties identified above have been stayed.
On May 4th the court scheduled a hearing on whether to stay the case altogether, again pending the outcome of mediation, for June 7th.
I've scheduled our next docket calendar check for June 8th.
Update 10th June 2021 – On June 9th the court scheduled a settlement conference for June 28th.
I've scheduled our next Saivian case docket check for June 29th.
Update 31st July 2021 – Following failed mediation proceedings, a new September 2022 trial date has been set.