Saivian trial pushed back to Nov 2021 due to COVID-19 fears

The fear of contracting COVID-19 has seen the Savian fraud trial pushed back again.
As per a motion filed on September 18th, defendant Eric Dalius' attorneys cite concerns about their health.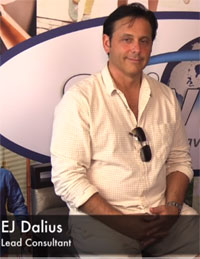 As per the filed motion;
Ultimately, given the uncertainties surrounding the pandemic, including the timing of a potential vaccine and the significant risk of serious illness or even death for the two lawyers leading the defense if they were to contract the virus, Defendants' proposed modified schedule is eminently reasonable.
Dalius' attorneys, aged sixty-nine and seventy-one, are stated to have "underlying medical conditions".
The SEC preferred an earlier reschedule (around August), but didn't object to the later date requested by Dalius' attorneys.
Dalius' motion also provides insight into the current status of the case;
Despite the numerous and overwhelming complications caused by the global pandemic, the parties already have completed document discovery and have begun taking depositions.

Indeed, they have cooperatively agreed to issue subpoenas and remotely take the depositions of several dozen important non-party witnesses located across the country, with the first such deposition taking place yesterday.

However, given the magnitude of this case, counsel for Defendants believe that the depositions of the parties should be taken in person—which cannot happen prior to a significant improvement in the current public health situation, which appears likely not to occur before the introduction and widespread availability of a COVID-19 vaccine.
The motion was granted on September 22nd, pushing the Saivian trial back to November 9th, 2021.
The SEC sued Savian and Dalius in November 2018. As per the regulator's complaint, Saivian was a $165+ million dollar Ponzi scheme.
BehindMLM concluded the same in our November 2015 Saivian review.
Update 31st July 2021 – Following failed mediation proceedings, a new September 2022 trial date has been set.