OneCoin's Ruja Ignatova added to Interpol's red notice list

OneCoin founder Ruja Ignatova has been added to Interpol's red notice wanted list.
Ignatova is wanted by Germany, who seek to hold her responsible for "jointly committed especially serious case of fraud (and) money laundering".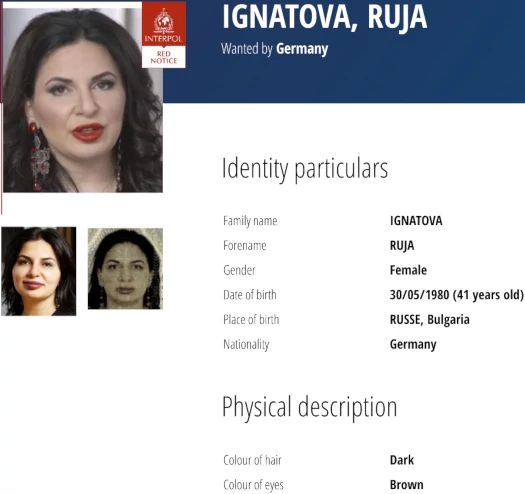 Europol has also put out a wanted notice;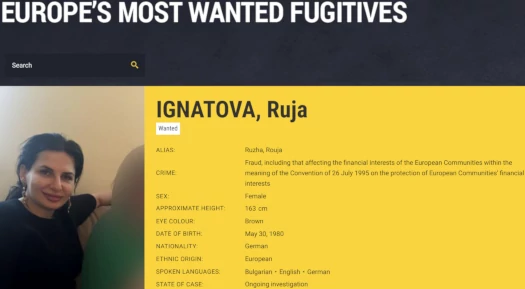 Eurpol is offering a €5000 EUR reward for "any crucial information leading to" Ignatova's arrest.
I believe this is tied to the German Bielefeld investigation as Bielefeld Prosecutors have also put up a similar notice.
Seeing as OneCoin was a $4 billion Ponzi scheme and Ignatova is believed to have made off with 230,000 BTC, a €5000 EUR reward seems a bit low.
On the other hand OneCoin launched in 2014 and Europe is only just now starting to take it seriously.
Well, sort of. Germany and Italy have filed OneCoin indictments. Top OneCoin earner Igor Alberts still lives freely in the Netherlands. Bulgaria lets OneCoin operate from its local offices in Sofia.
Outside of Europe Ignatova was indicted in the US back in 2017. She is wanted by US authorities and remains a fugitive.
If Ignatova isn't dead, she's believed to be hiding out in the UAE or Russia. Between the two my money is on the UAE.
Much easier to fit in with all the other criminals there and the Sheiks will never both you.
Update 15th May 2022 – Wanted posters featuring Ruja Ignatova have started popping up in Germany.
This photo was sent in by a reader, taken at a train station: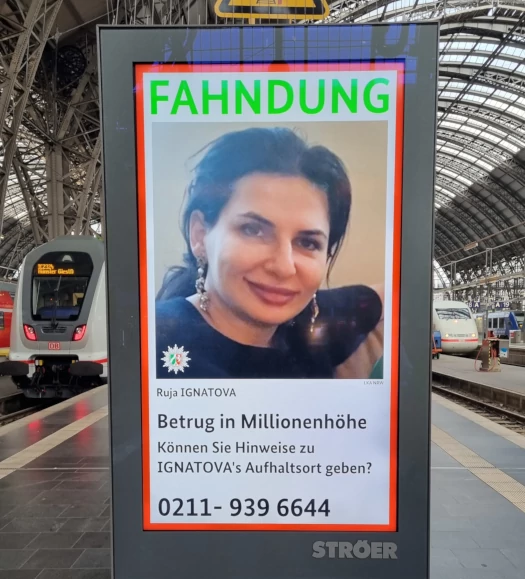 Fraud of millions.

Have you got any information about Ignatova's whereabouts?

The phone number being shown is one of the Regional Criminal Intelligence Service in Dusseldorf.

The coat of arms being shown in the lower left corner of the picture is the one of the police forces of North Rhine-Westphalia of which Dusseldorf is the capital.
BehindMLM reader Melanie has also been doing a stellar job tracking reporting from German media in the comments below.