OneCoin delays public trading, abandons arrested Indian affiliates

When it was announced about a month ago that OneCoin founder Ruja Ignatova would be answering questions on a live webinar, it was assumed that probably wasn't going to happen as advertised.
Yesterday the webinar took place and featured Ignatova, CEO Pierre Arens and top earner Sebastian Greenwood. Frequently glancing at notes, the trio attempted to answer pre-screened questions.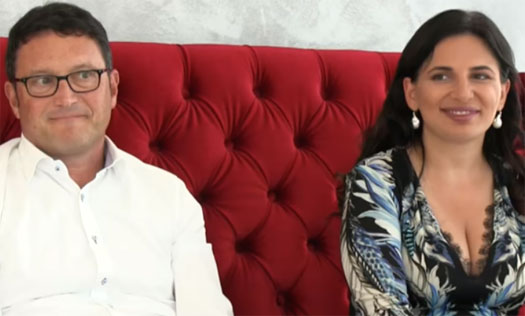 For OneCoin affiliates desperate to withdraw invested funds, Ignatova revealed OneCoin's public trading plans have been pushed back to the fourth quarter of 2018.
Back in January Ignatova claimed OneCoin would "officially" be going public in the second quarter of 2018.
The second take-away relates to the recent arrest of OneCoin affiliates in India.
With Indian police labeling OneCoin a Ponzi scheme and charging Ignatova herself, there was an expectation among Indian affiliates that Ignatova would face the charges and work to clear both her name and that of OneCoin.
Those hopes have now been dashed, with Ignatova pulling support for the arrested affiliates.
All these peoples [sic], we have removed for compliance from the company.

These people get in trouble, get prosecuted by the authorities. And to be very, very honest, we also cooperate with the authorities on things like this.

We are speaking to the Indian authorities. We have delivered the names of the people who have violated the firm policy.

We have warned everybody in India not to do so and I have even stopped the registration process of India yesterday.
To date OneCoin hasn't supported arrested affiliates in any country. This despite top affiliates and OneCoin itself having been caught out referring to the company as an "investment opportunity".
OneCoin's delay of six months to go public isn't likely to sit well with affiliates. Back in January OneCoin's ROI liabilities exhausted reserve funds and so affiliate withdrawals were prohibited.
Affiliates have been promised they'll be able to withdraw again when OneCoin goes public, with that now still over a year away.
With the ROI on invested OneCoin points gutted, affiliate recruitment has stalled. Numerous top OneCoin leaders have left the company over the past few months, with many going on to push competing MLM underbelly scams.
Some of the more daring former affiliates have even gone on to launch scams of their own.
Outside of efforts spearheaded by a clique of European leaders operating out of Europe and Thailand, promotion of OneCoin globally has dropped off considerably. Established markets have cooled, with only South Korea showing investor growth over the last few months.
DealShaker, through which OneCoin affiliates can offload goods in exchange for OneCoin points, has seen website activity decline since May.
In June, 2016 at the CoinRush event in London, affiliates were told there'd be one million merchants within 18 to 24 months.
As of today, thirteen months in, there are just 37,646 "registered businesses". Most of the offers on DealShaker are cheap goods out of China.
At the end of the day the promise of taking OneCoin points public has always been about dangling the carrot of riches in front of affiliates.
Outside of OneCoin the points are worthless. Why the public would want to invest in worthless points propped up by speculative investors for four years has never been explained – yet remains the cornerstone of OneCoin's public value predictions.
As for India, the message received by the OneCoin affiliate-base is loud and clear: Get arrested for promoting OneCoin and you're on your own.