Malibu Mastermind Review: Mastermind investment?

At the time of publication the Malibu Mastermind website is little more than a placeholder for a "coming soon" message. No indication is provided as to the current status of Malibu Mastermind or a possible launch date.
Further research reveals that Malibu Mastermind is currently in prelaunch, with a marketing video, hosted by "infomercial legend" Kevin Harrington, crediting a "Steven Seppinni" as the company's CEO and founder.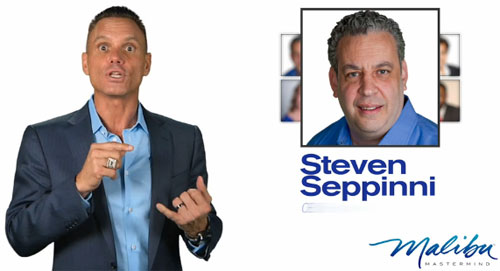 On his LinkedIn profile, Seppinni credits himself as the President and CEO of Zoozili (2000 – present) and Everyone Prosper (June 2012 – present).
Zoozili appears to have been some sort of social network where members solved eachother's problems. The Zoozili website is currently "suspended", with the company appearing to be defunct.
Everyone Prosper is also a social network, with the company website advising it offers
global profit sharing (potential red flag)
access to top experts
awesome community
I'm not sure if Zoozili had an MLM component to it but if it didn't, that seems to be what Everyone Prosper was, an MLM evolution of the Zoozili concept.
It follows on now that Malibu Mastermind, focusing on "mastermind groups" has ditched the social network idea and will be launched as a fully fledged MLM company.
Read on for a full review of the Malibu Mastermind MLM business opportunity.
The Malibu Mastermind Product Line
The Malibu Mastermind product line covers a one-time fee to access "Mastermind 101" and a Monthly Mentoring Program.
Malibu Mastermind costs $299.99 and 'is a comprehensive tutorial that will help you follow along with the mastermind process'.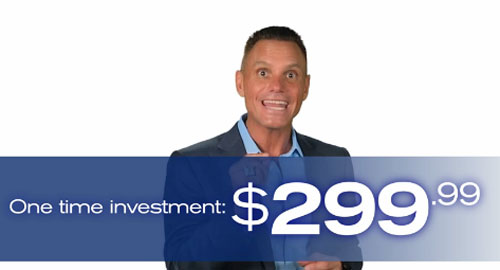 The company claims it will assign participants to a mastermind group, consisting of four to nine people.
You'll learn how to prepare for each session, because you'll be given clear, easy and highly effective exercises to help you move forward in leaps and bounds between sessions.

You will learnt to program yourself to think, talk and act the way wealthy and successful people do everyday.

Frankly, the training we provide you is worth well over the investment you will make in Mastermind 101.
Included with Mastermind 101 is a "custom training video" Malibu Mastermind place particular emphasis on. They state the video 'shows you how to use Google Hangouts, so you can mastermind on your computer'.
The Monthly Mentoring training is $39.99 a month and provides "VIP access" to 'mentors who have had massive success in multiple industries'.
The Malibu Mastermind Compensation Plan
The Malibu Mastermind compensation plan revolves around the sale of Mastermind 101 and the Monthly Mentoring training.
A $100 and $10 commission is paid out on the sale of Mastermind 101 and Monthly Mentoring respectively.
Residual commissions are paid out using a 1up style compensation plan structure, requiring an affiliate to "pass up" every even-numbered sale between one and twelve (2nd, 4th, 6th, 8th, 10th and 12th).
This is referred to as the "Prosperity Bonus", and amounts to $50 for Mastermind 101 and $10 for Monthly Mentoring.
On every odd number sale a Malibu Mastermind affiliate keeps the $50 bonus, but every even-numbered sale is passed up to the affiliate who recruited them.
In turn, this upline affiliate must also pass up all even sales till their twelfth, including any pass up sales that are passed up as an even number.
An affiliate forfeits any commissions generated by the recruiting efforts of passed up affiliates.
For example, if you recruit A as your second sale, the $50 Prosperity Bonus would go to the affiliate who recruited you. Accordingly, any subsequent even-numbered passups by Affiliate A would go to your upline. This is also true for any affiliates that Affiliate A recruits and passes up.
In this manner residual commissions are paid out down a theoretically infinity number of levels, with all  even sales passed up between one and twelve globally throughout the company.
The Monthly Mentoring follows the same structure, paying out $10 a month instead of a one-time $50 commission.
A 50%-100% Matching Bonus is also available on Prosperity Bonus commissions paid to personally recruited affiliates.
The Prosperity Bonus Matching Bonus is paid out at a rate of 50% if an affiliate has made between 1 to 4 Mastermind 101 sales, 75% between 5 to 9 sales and 100% if they've made ten or more.
Joining Malibu Mastermind
There does not appear to be any affiliate fees when joining Malibu Mastermind. Instead, participants are told to purchase Mastermind 101 and Mastermind Training.
This effectively pegs the cost of affiliate participation in Malibu Mastermind at $338.98 upfront, and then $39.99 a month thereafter.
Whether affiliate stop getting paid commissions if they cease paying $39.99 a month is not clear.
Conclusion
In a video presentation that strongly resembles that Simpsons episode, Malibu Mastermind go to great lengths to emphasise that they are not an MLM company (or pyramid scheme).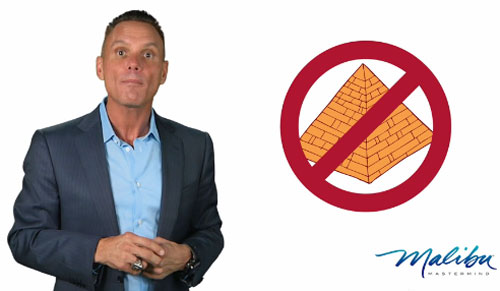 [1:06] Before I show you the plan, let me tell you what we're not. We're not a pyramid or multi-level comp plan.

What we are is a sophisticated affiliate plan, that has created a mathematical pattern, that takes one sale and leverages it so that there's a traditional affiliate commission.

[1:42] Whatever you earn from global sales through unlimited width and unlimited depth, you keep.
A "sophisticated affiliate plan"? That's a new one.
The above is taken from Malibu Mastermind's "comp plan" video, with Kevin Harrington going on to explain
[3:58]: And when the people you were paid on their purchase start referring others who purchased Mastermind 101, they get paid on their first, third, fifth and so on. Just as you did, and you continue to paid on this new line on the second, fourth, sixth and on.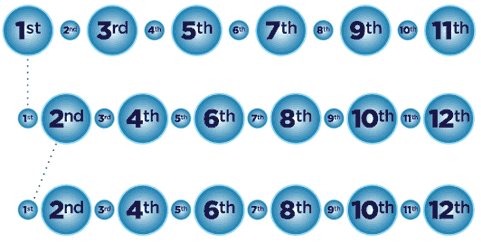 This pattern of you getting paid on the second, fourth, sixth, eighth, tenth and twelfth, keeps going down for unlimited depth.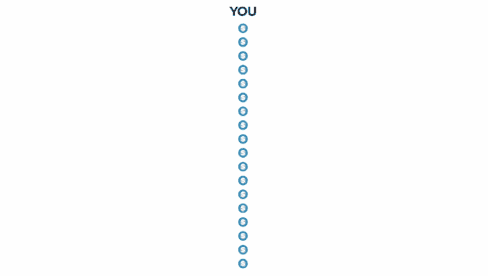 Unlimited depth simply means, as long as Mastermind 101 sales keep occurring down with new sales, you continue to get paid on sales that are tracked to you. This is why we're not a multi-level pay plan. We do not pay on levels.
Uh, you pay on "unlimited depth"… but not levels?
Huh…?
Where Harrington draws his logic from I have no idea, but clearly, via use of a 1up compensation plan and payment of a matching bonus on level 1 Prosperity Bonus earnings, Malibu Mastermind is an MLM business opportunity.
One possible reason Malibu Mastermind go to such lengths in an attempt to differentiate themselves from the MLM industry, is that they don't appear to have a retail option.
As I mentioned earlier, Malibu Mastermind are currently in prelaunch and asking affiliates to "invest" $339.98, to get started with the business: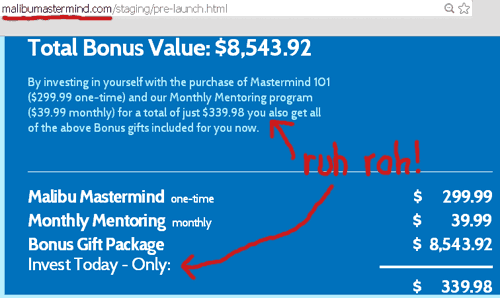 There's no mention of an affiliate fee on the site, nor was it mentioned in any of the marketing materials I viewed. At the time of publication, Malibu Mastermind's "Terms and Conditions" link on their website page is currently disabled.
As it stands, 100% of the participants in Malibu Mastermind appear to be opportunity participants, which would naturally be a problem as not having retail in an MLM opportunity is a huge red flag.
Inherently, affiliates are paid to recruit – irrespective of what is attached to that affiliate fee. And here, at least during prelaunch, we have Malibu Mastermind lump summing that affiliate participation fee as a $339.98 "investment" (more on that later).
If I'm to give Malibu Mastermind the benefit of the doubt and assume that an affiliate fee will be introduced at a later date (likely after someone over there reads this review), even then I'm not convinced on the retail viability of Mastermind 101.
I pay $299.99 to be put into a "mastermind group" of 4-9 people, whose only qualification to be  in said group is their own payment of $299.99.
Forgive me for being blunt, but how soon am I going to be asking for a refund if I'm randomly grouped with a bunch of utter blockheads?
Worse still, what if they're a bunch of "fake it till you make it" blockheads?
Malibu Mastermind repeatedly sing the praises of their "proprietary" The Second Million Mindset training (included "free" with Mastermind 101).
The company claims The Second Million Mindset
[4:53] has been crafted by experts in neuro-linguistic programming. This audio program will literally train your mind to think as if you've already become a millionaire.

[5:06] This powerful program gives you the leverage, more importantly gives you the unfair advantage to claim results in advance.
Claiming results in advance? Isn't that outright fraud? Or surely deception at the very least (especially if used in MLM marketing).
And these are the people I'm potentially "masterminding" with for $299.99? What?!
Mastermind Training might be a better bet on the retail front, but at $39.99 a month for "access to experts", without the prospect of residual monthly passup commissions, it still might be a hard sell.
What does the competition charge? I don't know, I don't keep track of the personal development industry.
Moving on and keeping in mind that there currently doesn't appear to be any retail activity within the company, I'm going to bring up perhaps the biggest problem of all. Malibu Mastermind's flagrant pitching of their MLM business opportunity as an "investment".
I've already exhibited the prelaunch investment example above, here are some others;
Exhibit A, the "Malibu Mastermind Overview" video:
[10:16] The investment for our signature product, Mastermind 101, is not $25,000 like others, it's not $10,000, it's not even $1000.

It's yours today, for a one-time only investment of $299.99.

As an additional bonus, if you'd like to participate in our Malibu Mentoring Call, which is specifically designed to help you achieve your goals, the investment is not thousands or even hundreds, it's only $39.99 per month.
Exhibit B, the "Malibu Mastermind Product" video:
[6:02] Now the choice is yours. We're here to help you but you have to invest in Mastermind 101…and very soon, even sooner than you think, the life you've been dreaming about can be the life you wake up and live everyday.

Let's get started, enrol today.
After Malibu Mastermind have firmly defined participation in the opportunity as an investment, things only deteriorate as they explain what affiliates need to do to make money:
Taken from the Malibu Mastermind Overview video,
[12:42] What would it feel like to be financially free, to feel accomplished, to feel victorious? Wanna find out? Well here's how to start:

Enrol now, get our Mastermind 101 product plus the monthly mentoring calls, and watch our quickstart video. Then begin to share the Malibu Mastermind with people who need it.
So in summation, affiliates need to "invest" $339.98, watch a video and then begin recruiting other people who also "need" to "invest" $339.98.
For each person you convince to "invest" you get paid $100 – $110, and receive $10 a month as long as they keep "investing".
Oh and you also get paid when investors you've brought into the company recruit new investors of their own…
Whether or not Malibu Mastermind have registered their opportunity with the SEC I can't say. Certainly nothing on the company website suggests that they have.
With no apparent retail and despite Harrington's protests, personally I'd have swung more towards the pyramid scheme end of the spectrum. Malibu Mastermind however seem determined to adopt the unregistered securities approach.
Good luck with that guys.