OmegaPro loses FCA shell company license (again)

OmegaPro has lost its OMP Money shell company license with the FCA for a second time.
As at time of publication the FCA advises OMP Money Ltd
is no longer registered with the FCA as an E-money agent of a regulated firm, and can no longer issue electronic money or provide payment services.
The first time the FCA cancelled OMP Money Ltd's license was in June 2021.
The license was reinstated on December 14th. At the time OMP Money's registration page showed OmegaPro had linked it to Viola Money (Europe) Limited.
Viola Money (Europe) Limited, shortened to VMEL, is another shell company registered with the FCA.
Viola Money Limited's FCA registration page shows it went into "special administration" on December 21st.
This firm has requirements or restrictions placed on the financial services activities that it can operate. Requirements or restrictions can include suspensions.
Restrictions imposed on VMEL include:
prohibiting it from doing anything with stored funds or assets tied to "any other individual or entity; and
being subject to a £5,000 GBP transfer limit for its own business operations.
VMEL is required to report compliance to the FCA weekly.
This sounds like a money laundering investigation but the FCA is notorious for lacklustre securities fraud regulation.
OMP Money was an integral part of OmegaPro's marketing. The Ponzi scheme cited OMP Money's FCA registration as proof it operated as "a bank".
BehindMLM reviewed OmegaPro in September 2021. Based on its business model, we concluded OmegaPro was a 200% ROI Ponzi scheme.
OmegaPro is run by co-owners Andreas Szakacs, Mike Sims and Dilawar Singh.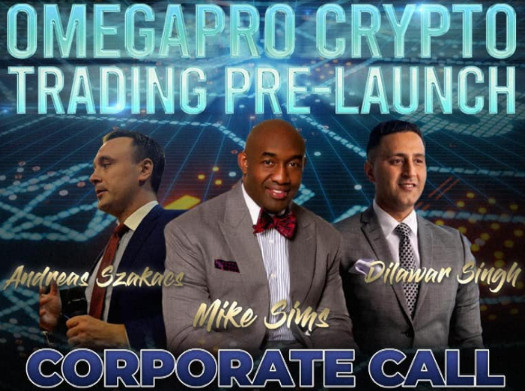 The company represents it is run out of Dubai, the MLM scam capital of the world.
Alexa estimates show a decline in traffic to OmegaPro's website over the past three months.
Investors of the scheme appear to be primarily located in Japan (35%), Colombia (16%) and Nigeria (9%).
OmegaPro is not registered to offer securities in any of these jurisdictions.