New Wiseling warnings from Finnish authorities

In the wake of Wiseling's collapse Finnish authorities have issued two fresh regulatory warnings.
On February 22nd the Financial Supervisory Authority advised it had
received an exceptional number of enquiries concerning the activities of Wiseling Oy (Business ID: Y-3138760-7).

Most of these enquiries have focused on the services provided by the company, the reliability of activities, and authorisation.

The FIN-FSA considers that the company is illegally providing investment services in financial instruments without an authorisation issued by the FIN-FSA.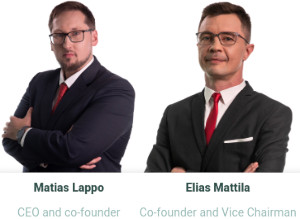 Why Wiseling's Finnish shell company incorporation is allowed to stand in light of the FSA's findings is unclear.
The FSA's first securities fraud warning against Wiseling was last November.
In their latest warning, the FSA confirms what we already suspected;
(Wiseling) has no activities at the address recorded in the registers in Finland.
Officially Wiseling is headed up by an actor of unknown origin playing Mattias Lappo. We suspect Wiseling is in fact run by the usual Russian/Ukrainian suspects.
Due to Wiseling's popularity in South Korea, south-east Asian scammers might also be in play.
The FSA "urges" Wiseling victims who "incurred financial losses … to refer the matter to the local police."
As per shared correspondence, Wiseling victims who have reached out to the Helsinki Police Department have been advised;
Mr. Matias Lappo and Mr. Elias Mattila are not existing persons.

The perpetrators have used counterfeit identity documents when establishing Wiseling Oy.

The address Itakatu is the address of a company, which offers offices, work and meeting spaces for lease.

The Helsinki Police has informed EUROPOL and shared all the information gathered.
Responding to Matias Lappo's recent claim that Wiseling had signed a contract with the Bank of Finland, the bank issued the following statement on February 22nd;
The Bank of Finland has received a number of enquiries concerning the company Wiseling Oy and whether the Bank of Finland has a contract with Wiseling Oy concerning credit cards.

The Bank of Finland has no contract with Wiseling Oy.

The Bank of Finland also does not issue any payment or credit cards such as VISA or Mastercard.
Whether anything comes of the above investigations is yet to be seen.
In the meantime Wiseling ringleaders are busy deleting evidence of their scamming.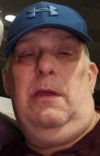 Prominent Wiseling scammer Michael Lucas is based out of Illinois in the US.
Lucas (right) heads up "Wiseling Dream Team", which on social media consists of just shy of a thousand investors.
In an update to his victims published a few hours ago, Lucas describes Wiseling as "one of the most elaborate programs to date seen by most".
Given Lucas' involvement in MLM Ponzi schemes dating back to USI-Tech, and Wiseling being a cookie-cutter Boris CEO Ponzi, this seems like a pretty disingenuous statement to make.
Lucas goes on to acknowledge statements made by the Bank of Finland, and finishes by advising his victims;
Best of luck to all. THIS GROUP WILL BE DELTED [sic] IN 72 hours as it no longer can be of assistance.
Neither Wiseling or Michael Lucas are registered to offer securities in the US.