Net Leaders & DasCoin a pyramid scheme in Poland

Poland's top consumer protection agency has ruled that Net Leaders and DasCoin are an illegal pyramid scheme.
The Office of Competition and Consumer Protection (UOKiK) began investigating Net Leaders on around 2017.
The conclusion of that criminal investigation was reached on December 14th, 2019.
According to UOKiK's decision, Net Leaders' MLM opportunity
infringe(d the) collective interest of consumers by using unfair market practices in the form of (the) establishment, operation and propagation of a pyramid type promotion system.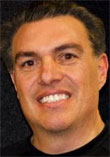 Net Leaders began in 2016 as Coin Leaders, headed up by John Pretto (right). The company was used to promote DasCoin.
Together, Net Leaders and DasCoin operated as a clone of the notorious OneCoin Ponzi scheme.
In December 2017 UOKiK published a warning against DasCoin investment.
An official criminal investigation into Net Leaders and DasCoin was announced in October 2018.
By the end of the month, Polish authorities had seized $11.6 million traceable to Net Leaders and DasCoin.
The following month, Net Leaders announced it was changing its name to Excelz.

Excels was abandoned on or around April 2019.
The following month DasCoin itself collapsed, prompting CEO Michael Mathias (right) to announce a GreenPower fork reboot.
Here's how that went:
Although it feels like it's perhaps too little too late, UOKiK's decision permanently bans Net Leaders, DasCoin and CL Singapore Pte. Ltd. from operating in Poland.
As part of UOKiK's decision, investors who lost money with Net Leader and DasCoin are entitled to refunds.
It is unclear whether refunds will be paid out of seized funds or by Singapore CL Pte. Ltd.
UOKiK's order states requested refunds are to be paid within thirty days of submission.