Top affiliate claims MOBE stole $60,000 from him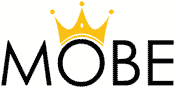 By all accounts, 2015 was a great year for Bazi Hassan in MOBE.
In May Hassan shared his success story in a promotional video for MOBE, celebrating his qualification for a free luxury car.
I've been in this industry for about four years now, and I'm going to be completely honest with you guys.

For my first three years I struggled. I lost money. I was broke. I was learning from the wrong mentors. I was joining the wrong companies. I was buying bogus traffic. I was falling for "get rich quick" schemes.

So much things guys, but I did not give up… and I'm so glad that I found MOBE.

MOBE showed me the direct path to get successful online. And with the help of Matt Lloyd and his coaches, I was pointed in the right direction.
In 2015 Hassan referred to himself as a "top earner" in MOBE and claimed to have earned over $470,000 in commissions.
By January 2016 however, Hassan's experience in and feeling about MOBE had drastically changed.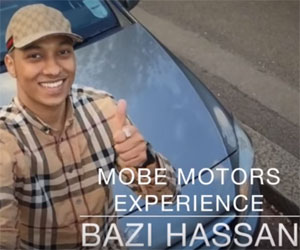 In a video shot on February 18th, Hassan (right) laid out just how much his opinion of MOBE had changed these last few months.
I am going to expose the scam that (MOBE) really is. I'm gunna show you guys proof of the scam, the con, that (MOBE) really is.
In the video, Hassan openly refers to MOBE Founder and CEO Matt Lloyd as "a scammer". He also complains about not receiving full commissions, claiming that at the time he was owed about $3000.
Hassan shows his support backoffice, which has "over a hundred" tickets filed these past two years. Most of the tickets filed by Hassan are querying missing and incorrect commission payouts.
They'll only fix it when you notice a commission. But there's so much sales that you're not going to recognize.

This is just a very minor number that I've actually realized I've been scammed for. There's so much commission that have not been solved.

Most likely he (Lloyd) kept that money for himself. Surely it's greed.

He's just interested in making his company a billion dollar company. He doesn't care for the affiliates. He doesn't care for the people who are actually helping him build this company.
One particular support ticket from January 4th is highlighted, as it likely preempted Hassan's February 18th video.
Why do you keep stealing my sales for real. This is getting annoying now!

Listen, also whatever your (sic) changing to scrub my sales, switch it of (sic) because the next sale I miss I will do my bit to expose this robbery.
Summing up how he now feels about MOBE, Hassan concludes;
Don't join this company. It's absolutely a scam, it's run by a scum so be very very careful.

What they're going to do is get you in with that $49 and then upsell the heck out of you guys to $60,000, getting you in debt.

And then on top, when you start promoting their system they're actually going to steal your sales. You don't want to be in a company like this.
MOBE responded to Hassan's video by terminating his MOBE affiliate account.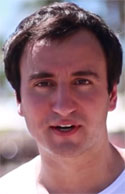 Claiming to have spent $54,000 on his membership and not having used any of the bundled products or services, Hassan asked for a refund. Matt Lloyd (right) purportedly told "that's not how it works".
This prompted Hassan to make another video yesterday, in which he claims MOBE "is stealing from" him.
The video contains a Skype conversation between Hassan, Lloyd and his "legal representative". In the conversation, Hassan was told he was locked out of his account "for shooting that video".
I've paid close to $54,000 for the Titanium product, the Platinum and the Diamond and I haven't used the products. I haven't actually been to the masterminds whatsoever.
Hassan also claims he is owed about $6000 in unpaid affiliate commissions.
They've basically taken it from me, so in my eyes that's theft – because I've paid something and never got a product.
Hassan asserts he was wrongfully terminated, with his February 18th video show under the provision of "freedom of speech".
LLoyd and his lawyer maintain it's full of "false accusations".
Retorts Hassan,
they've just been throwing lies at me, stealing from me. This company is scamming me.

I just feel really frustrated. I thought  could trust this company.

I quit doing a lot of things. I wanted to make this a full-time income stream to feed my family, to pay the bills and this is the way I've been treated.

Y'know I got into debt just to pay for this program… and now this is the situation I'm facing guys.
First and foremost, let me clarify that any MLM company withholding commissions owed to affiliates is not on.
Whatever the reasons and regardless of whether you terminated that affiliate, if they're owed commissions prior to the termination, you need to pay that out.
As for a refund for the $54,000 Hassan paid into MOBE – this I believe highlights a systemic problem with the business.
Despite being in MOBE for over sixteen months, Hassan paid $54,000 and claims to have not used any offered product or service.
That begs the question of what he paid $54,000 for.
The answer is qualification to receive commissions from affiliates he recruited who also paid in.
BehindMLM reviewed MOBE in December 2014, with this excerpt published in our conclusion:
Primarily the question of MOBE's legitimacy lays in how many retail customers are purchasing MOBE products, and how much revenue is generated simply by retailing MLR, Titanium, Platinum and Diamond affiliate memberships.

Historically personal development companies like LifePath had next to no retail taking place. The only people paying thousands of dollars into the company were affiliates – looking to recoup their "losses" by recruiting others who did the same.

In the case of MOBE, strong indicators suggesting that this is taking place are every income example in the compensation plan focusing on the sale of paid affiliate memberships, and that the Car Bonus focuses exclusively on the recruitment of paid affiliates.
Having not used them, Hassan obviously wasn't sold on MOBE products or services. That leaves the income opportunity, which he paid handsomely to qualify to earn in.
What are the odds of one top earner ignoring the products and recruiting others who do the same, and everybody else in MOBE focused on making retail sales?
Pretty slim in my books.
Thus you have an MLM opportunity where people are paying $54,000 for commission qualification, with commissions paid when they recruit others who do the same.
From the sounds of it, that's pretty much how Hassan made almost half a million dollars in MOBE. Which is unfortunate, because it's also the definition of a chain-recruitment pyramid scheme.
How influential Hassan was within MOBE is unclear, but if his experience is anything to go by, it's quite probable that other top affiliates are having commission payouts go missing too.
Alexa stats for the MOBE website reveal gradual growth over 2015, followed by a decline for most of 2016 thus far.
I think at a minimum MOBE needs to pay out Hassan commissions earned, and then introspectively look at their business model. This would include the evident lack of retail viability of MOBE's products and services.
If top MOBE affiliates aren't even bothering to make use of them, who outside of the compensation plan is?
As for Bazi Hassan, a Facebook post made less than twenty-four hours ago reveals he's now promoting "passive programs".

For those unfamiliar with the opportunity, Click Intensity is a recently launched $25 a pop Ponzi scheme.