CFTC drops Hague service on Steynberg, now publication

After signalling its intent to serve Johannes Steynberg through the Hague Convention last month, the CFTC has now asked for permission to effect alternate service.
If granted, the CFTC will serve Steynberg via a Texas newspaper and the Supreme Court of Texas' website.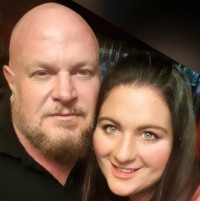 Johannes Steynberg is CEO of Mirror Trading International (MTI).
MTI is a collapsed Ponzi scheme, believed to be run by Clynton and Cheri Marks (right).
Both Steynberg and the Marks are South African nationals.
Following MTI's collapse in late 2020, Steynberg fled to Brazil.
Brazilian authorities arrested Steynberg on an international warrant in December 2021.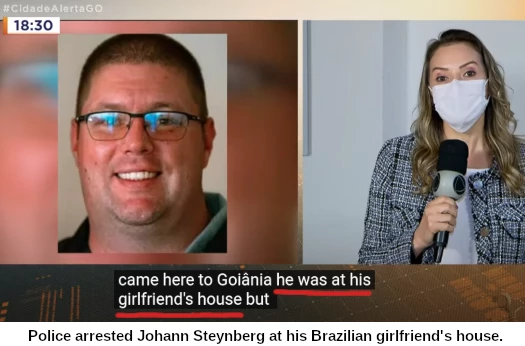 Pending extradition Steynberg is believed to have been held in custody at Complexo Prisional de Aparecida de Goiânia, a prison in the Brazilian state of Goiás.
It is expected Steynberg will be eventually extradited to South Africa. A potential spanner in the works is pending criminal charges against Steynberg in the US.
Such to the extent any charges exist, Steynberg's extradition proceedings have thus far been shrouded in secrecy.
The CFTC's case against Steynberg alleges MTI was a $1.7 billion Ponzi scheme. It should be noted the CFTC's regulatory case is civil in nature, meaning it has no bearing on Steynberg's extradition proceedings.
In order for the CFTC's case against Steynberg to proceed, the regulator needs to execute service. Since the case was filed in July 2022, this has proven problematic.
The CFTC has thus far attempted to serve Steynberg via
email –> no response;
his Brazilian attorneys –> no response;
MTI's South African attorneys –> "We stopped representing the Ponzi after it collapsed in 2020"; and
the Brazilian SEC –> "We don't want to get involved until Public Prosecutors are finished reviewing the case"
After initially considering it, the CFTC has now ruled out Hague Convention service because
these processes could take as long as a year to complete, adding considerable delay to these proceedings and denying defrauded participants the relief sought herein.
On September 1st the CFTC moved for permission to serve Steynberg via a notice in the Austin America-Statesman newspaper, and on the Supreme Court of Texas' website.
While the chance of Steynberg seeing either of these notices is slim to none, if granted and followed through, the court will consider service on Steynberg to be satisfactory.
At time of publication a decision on the CFTC's motion remains pending.
One other interesting tidbit the CFTC addresses is the potential for South African liquidation proceedings interfering with the CFTC's case.
This is based on a South African court order, part of liquidation proceedings, staying paralell proceedings against Steynberg.
To the extent there is a South African order staying all proceedings against Steynberg, such an order is not entitled to full faith and credit under the U.S. Constitution and has no force and effect on these proceedings unless the Court recognizes the validity of and gives effect to the order.

To the extent a South African stay order is applicable here and akin to an automatic stay arising from a defendant's bankruptcy petition, the CFTC's prosecution of its civil fraud action against Defendants would fall within the governmental unit exception to protect the public from fraud.
Civil liquidation proceedings in South Africa have thus far been nothing but a waste of time and resources.
It is widely believed, myself included, that unless Steynberg is extradited to the US then justice will go unserved.
On the money side of things; While the CFTC's proceedings against Steynberg are certainly complicated, progress is at least being made.
The majority of the $1.7 billion MTI took in went to insiders like the Marks crime family. And this isn't even their first Ponzi; Cheri Marks was behind BTC Global, an $80 million plus Ponzi that collapsed in 2018.
The Marks crime family and other MTI insiders remain at large in South Africa. To date authorities have taken no recovery action.
Furthermore details of South African criminal proceedings against Steynberg, that led to the international arrest warrant, haven't been made public.
Update 10th September 2022 – The CFTC's Motion for Service by Publication was granted on September 6th.
Update 1st October 2022 – The CFTC confirmed Service by Publication on Steynberg on September 12th.