Clynton Marks claims MTI was "a club", wants liquidation stay

If you get caught running a multi-million dollar Ponzi scheme in South Africa, all you have to do is claim it was "a club".
That's the legal strategy being employed by Mirror Trading International owner Clynton Marks.
For whatever reason, South African authorities have thus far failed to hold Clynton and Cheri Marks accountable.
There was a raid on MTI's South African offices and the Marks' residential home last October. In December 2020 the FSCA declared MTI was illegal.
That investigation concluded in late January. Since then we've heard nothing further.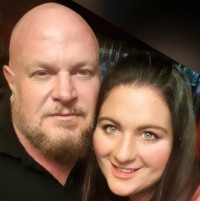 The Marks (right) are believed to be Mirror Trading International's unofficial owners.
Due to inaction by authorities civil liquidation proceedings were initiated. The proceedings have been consented to by the FSCA, and seek to to recover MTI victim losses.
To that end over 1200 BTC has been recovered so far. MTI as a whole is believed to have taken in over half a billion dollars.
Based on the evidence provided by the liquidators, MTI was owned 50-50 by Steynberg and Clynton Marks, who would divvy up 10% of the profits between them every Monday.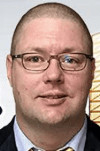 Johann Steynberg served as MTI's CEO. He is believed to have been in a partnership with the Marks, or puppet management they controlled.
As part of MTI's exit-scam, Steynberg fled South Africa in December 2020. He hasn't been seen or heard from since.
Despite recovered bitcoin being proceeds of a Ponzi scheme, Clynton Marks believes he's entitled to keep it.
Marks is arguing for a halt of liquidation proceedings, to be heard in court next week.
As reported by Ciaran Ryan at Moneyweb, Marks' legal argument is that Mirror Trading International "was a club".
Legal argument will be heard next week in the Western Cape High Court as to whether MTI will be finally liquidated or whether, based on an affidavit filed by 50% shareholder in MTI Clynton Marks, the provisional liquidation order should be set aside on various grounds, including that the terms and conditions of the company make it clear that those investing in the scheme were members of a club, rather than creditors.
Another argument put forth, likely by net-winners, is that MTI
should be either placed in business rescue or allowed to reach a compromise with creditors under the Companies Act.
The provisional liquidator have responded by pointing out MTI is a Ponzi scheme. Negotiation isn't warranted because 'it is impossible to rescue a scheme that is unlawful'.
I'm not familiar with South African law or what legal precedent, if any, Marks is citing. Calling your Ponzi scheme "a club" and getting away with it though is laughable.
Needless to say if there is a provision in South African law that allows Marks' farcical argument, MTI's victims are screwed.
Meanwhile as someone who closely followed Mirror Trading International, it is supremely disappointing to see this being argued in civil court.
What on Earth are the FSCA and South African Hawks doing?
Pending the outcome of the liquidation court hearing next week, stay tuned…