CFTC secures $1.7 billion Mirror Trading International judgment

The CFTC has secured a $1.7 billion consent judgment against Mirror Trading International.
The judgment follows settlement negotiations with South African liquidators, and a Joint Motion to approve the then proposed consent judgment on September 5th.
The court signed off on the judgment on September 6th.
The consent judgment establishes that Mirror Trading International violated US law, specifically the Code of Federal Regulations and United States Code.
During the Relevant Period, MTI acted in a capacity as a CPO by soliciting, accepting, and receiving funds, securities, or property, in this case Bitcoin, from the public while engaged in a business that is of the nature of an investment trust, syndicate, or similar form of enterprise, for the purpose of, among other things, trading in forex, without being registered with the CFTC as a CPO.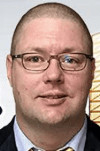 A permanent injunction is part of the order, prohibiting further violations by Mirror Trading International and CEO Cornelius Johannes Steynberg (right).
On the money side of things;
MTI shall pay restitution in the amount of one billion, seven hundred thirty-three million, eight hundred thirty-eight thousand, three hundred seventy-two dollars ($1,733,838,372.00).
Unfortunately for MTI's investors, this doesn't mean restitution is any closer.
South African liquidators filed Mirror Trading International bankruptcy proceedings in Florida back in February.
As a result;
The CFTC shall not take any action to collect payment for the Restitution Obligation as long as the automatic stay provision is in place in the U.S. Bankruptcy Proceeding, In re Mirror Trading Int'l (PTY) Ltd.
In an accompanying press release, the CFTC notes the $1.7 billion MTI order is "the highest civil monetary penalty ordered in any CFTC case."
The September 6th order brings a close to formal CFTC proceedings against MTI. This includes BehindMLM's coverage of the case.
The latest out of South Africa on ongoing liquidation proceedings was a denial order, with respect to an earlier "MTI is illegal" order.
There haven't been any further updates since late August.
Johannes Steynberg was arrested in Brazil in late 2021. His extradition to South Africa hinges on the outcome of ongoing identity fraud proceedings.
The CFTC secured a $3.4 billion dollar judgment against Steynberg back in March.