CFTC secures $3.4 bill def. judgment against MTI's Steynberg

The CFTC has secured a $3.4 billion default judgment against Mirror Trading International CEO Johannes Steynberg.
The judgment makes Mirror Trading Trading International the biggest CFTC fraud case ever involving bitcoin.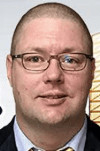 Default judgment was ordered against Steynberg (right), following an Entry of Default recorded last November.
As per the April 24th default judgment order;
Cornelius Johannes Steynberg individually and as principal and agent of MTI, knew that he was making omissions and misrepresentations to actual and prospective participants when he touted his trading experience and profitable trading.

Steynberg knew or acted with reckless disregard of the fact that he unprofitably traded only a small portion of the 29,421 Bitcoin he accepted from participants, and that he misappropriated the remaining Bitcoin.

Finally, Steynberg knew or acted in reckless disregard of the facts when he failed to disclose that neither he nor MTI were registered with the CFTC as required, and Defendants were therefore operating an unlawful business enterprise.
An injunction has been granted permanently prohibiting Steynberg from running an investment scheme and committing further commodities fraud violations.
On the money side of things Mirror Trading International victims, of which around 22,000 are estimated to be US residents, lost $1.7 billion.
Accordingly, Steynberg shall pay restitution in the amount of $1,733,838,372.

If the Restitution Obligation is not paid immediately, post-judgment interest shall accrue on the Restitution Obligations beginning on the date of entry of this Order.
An additional $1.7 billion civil penalty has also been ordered.
Steynberg committed repeated violations of the core antifraud provisions of the Act that caused significant monetary losses to participants.

The multi-year scheme included misrepresentations and omissions, the fabrication and issuance of fraudulent account statements showing fictional trades, and misappropriation of participants' funds for unauthorized purposes.

Given this conduct, Steynberg shall pay a civil monetary penalty in the amount of $1,733,838,372, which is equal to one time the funds Defendants fraudulently solicited and obtained.
Mirror Trading International was an MLM crypto Ponzi scheme operating from South Africa.
The ruse was simple: invest bitcoin and receive a passive return, purportedly first generated via forex trading. Later MTI switched its ruse to crypto trading.
In reality Mirror Trading International withdrawals were funded by subsequent investment.
The Ponzi scheme collapsed in late 2020, prompting Steynberg to flee his wife and South Africa for Brazil.
After spending a year enjoying MTI investor funds and banging a Brazilian mistress, Steynberg was arrested in December 2021.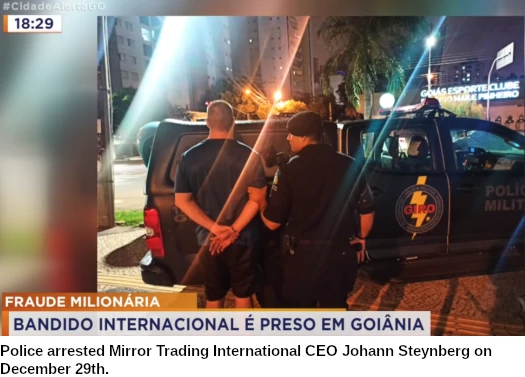 Steynberg is in the midst of extradition proceedings. Such to the extent US authorities have initiated criminal proceedings against Steynberg, they have not been made public.
It is expected if Steynberg is extradited to South Africa, nothing much will happen.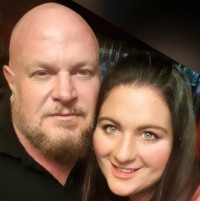 Steynberg worked closely with Clynton and Cheri Marks (right), who are suspected of owning MTI and under control of the majority of invested bitcoin.
The Marks live openly in South Africa and remain at large.
To date South African authorities have failed to lift a finger against anyone involved in MTI locally.