MBI Ponzi scheme duped 350,000 affiliates out of $165 million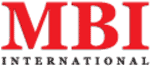 An ongoing investigation by Malaysian authorities has revealed the MBI Ponzi scheme saw 350,000 affiliates lose 700 million MYR ($165 million USD).
MBI was a Ponzi scheme based on GRC Unit Ponzi points.
MBI affiliates invested up to $35,000 in GRC Units, the internal value of which was set by MBI.
ROI withdrawals were made by converting GRC Units back into real money internally, based on the current GRC Unit rate.
MBI International appeared on the Central Bank of Malaysia's alert list earlier this year in May.
In June MBI was raided, with authorities able to seize $41.2 million of stolen investor funds.
MBI founder Tedy Teow was arrested a few weeks later, with authorities still investigating the Ponzi scheme as of July, 2017.
Victim shame appears alive and well in Malaysia, with authorities to date having only received two complaints since they shut the scam down.
Police have now handed over the MBI case to the Domestic Trade, Cooperatives and Consumerism Ministry, 'as they have the appropriate law to deal with it'.
The latest update was provided by Federal police Commercial Crime Investigation Department (CCID) director, Datuk Seri Acryl Sani Abdullah Sani, who also confirmed Monspace was under investigation.
Stay tuned… and if you're a victim of either MBI or Monspace, do yourself a favor and file a victim complaint with the appropriate authorities.
You're not doing yourself any favors by remaining silent. Your only helping the thieves who stole your money make a clean getaway.