MBI International added to Central Bank of Malaysia's alert list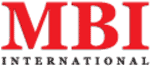 Nine years after it launched in 2009, Malaysia's top financial regulator has finally taken action against MBI International.
Bank Negara Malaysia is pretty much Malaysia's SEC equivalent and regulates the country's financial sector.
On May 22nd, the bank added MBI International and M Face International to its consumer alert list.
According to the bank, neither company are 'authorised nor approved under the relevant laws and regulations administered by BNM'.
This is the SEC equivalent of offering unregistered securities, without any accompanying enforcement action.
That's a bit strange, seeing as MBI International is headed up by Tedy Teow and based out of Malaysia itself.
The offering of financial services without proper authorization in Malaysia is a crime. Bank Negara Malaysia advises that
members of the public who participate in the illegal financial activities could also BE CHARGED under the law as abetting the operators of such illegal activities.
BehindMLM reviewed MBI International mid last year. MBI International's business model sees affiliates invest in GRC Ponzi points and participate in pyramid recruitment.
A few months later in August, top MBI International affiliates were arrested in Taiwan. Whether Malaysian authorities take further action against the scheme remains to be seen.