MBI International "top official" arrested in Malaysia, Teddy Teow?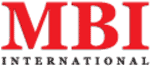 Amid an ongoing investigation by Malaysian authorities that saw raids conducted on MBI malls earlier this month, now news that a "top official" has been arrested.
Malaysian authorities haven't identified the arrested individual. From the sounds of it though, there's little doubt they've nabbed MBI International founder Teddy Teow.
Domestic Trade, Co-operatives and Consumerism Ministry enforcement chief Datuk Mohd Roslan Mahayudin described the accused as a "man in his 50s".
The man, in his 50s, was arrested on Monday at a house in Taman MBI Desaku in Kulim, Kedah.

The man, believed to be the founder of the Group, has been remanded for four days from yesterday for investigations under the Anti-Money Laundering, Anti-Terrorism Financing and Proceeds of Unlawful Activities Act 2001.

Operations were conducted at about 6.30am yesterday at three premises believed to be involved in the pyramid scheme Mfc Club or Mface Club under the Group.
Police also seized 30 million MYR ($6.9 million USD) from a relative of the suspect, as well as three luxury vehicles worth 2.2 million MYR ($521,000 USD).
BehindMLM reviewed MBI International in June, 2016 and concluded it was a Ponzi scheme. Local media are claiming it's 'the longest-running financial scheme founded in Penang'.
To date Malaysian authorities have seized 207 million MYR ($48.2 million dollars USD) connected to MBI. Investigations are ongoing.
Update 22nd June 2017 – As confirmed by Kasey Chang in the comments below, the accused arrested was indeed Teddy Teow.
In related news Teow was released on bail at 4:30pm on Tuesday. As per an issued remand order, Police were able to hold him in custody until Thursday.