MBI International malls raided, $41.2 million dollars seized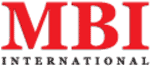 Following the Central Bank of Malaysia adding MBI International to their national alert list earlier this month, over the last few days police have conducted raids and seized millions of dollars.
As part of Ops Token, a joint operation between the Domestic Trade, Co-ope­ratives and Consumerism Ministry, Companies Commission, CyberSe­curity Malaysia, Central Bank and police, thirty-two officers raided properties related to MBI International on Monday.
An eight hour raid on one "M Square logistics center" saw 'documents and computers (seized for) further investigation'.
Malaysian authorities have since revealed MBI International is under investigation for suspected breaches of the Direct Selling and Anti-Pyramid Scheme Act, Financial Services Act and Companies Act.
MBI International's business model sees affiliates invest in GRC Ponzi points and participate in pyramid recruitment.
Affiliates can exchange GRC points for goods and services through the company, but it is far more lucrative to exchange them for cash.
MBI International increase the value of GRC points over time, with affiliates flipping their points for an effective ROI.
The only source of revenue entering MBI International is affiliate invested funds, hence creating a closed-loop of Ponzi fraud.
Earlier today Malaysian authorities confirmed a total of 177 million MYR ($41.2 million USD) had been seized from 91 bank accounts tied to MBI.
Domestic Trade, Cooperatives and Consumerism Ministry enforcement chief Datuk Mohd Roslan Mahayudin added that the accounts were with eight different banks, 43 of them company accounts and 48 under individuals.

However, he said, it was too early to reveal the holders' names.
Unfortunately police have yet to make any arrests, which has given MBI International scammers the opportunity to cover their tracks.
As top MBI investors and executives no doubt quietly plan their exit strategies, victims of the scheme have been told to "keep a low profile".
A message recently posted by MBI International top management in an official WeChat group instructed affiliates
to stop discussing the company's system in public places to avoid unnecessary attention.

The management also hoped that each member would help defend the company and only believe its official releases.

Another message, purportedly also from MBI management, urged members not to comment on ongoing investigations by the authorities on social media.

"Please remain silent, and walk with us together to overcome the crisis," the message reads.
Sadly this is an all too common occurrence when Ponzi schemes are busted.
Top investors and management scramble to secure their ill-gotten gains, which is made far easier by silence from those they've stolen from.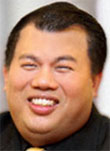 MBI's top executive Tedy Teow (right) has not been seen in public since the raids on Monday.
Somewhat remarkably, following the raids MBI's malls have continued to operate.
Seeing as the malls only convert points into goods, I suppose they're able to keep them running until arrests are made.
What with $41.2 million of stolen invested funds seized however, I wouldn't count on being able to redeem GRC points for cash anytime soon though.