MBI International scammers arrested in Taiwan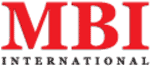 This one slipped through the cracks and was only recently brought to our attention by BehindMLM reader "TS".
Turns out back in August a number of MBI International scammers were arrested in Taiwan.
The following is a run down in English, from a third-party translation and that of Kasey Chang.
For those unfamiliar with the company, MBI International is a Ponzi points scheme with pyramid recruitment.
MBI International affiliates invest into "Game Redemption Credits", which are converted into points that the company assigns a value to.
following an investigation by authorities, top MBI International investors were arrested back in August.
The seventeen suspects arrested were part of an MBI International downline who together had invested around 10 billion NTD ($316 million USD).
Authorities conducted raids on multiple addresses related to the business and seized 2.4 billion NTD in cash ($75.8 million USD), ten Rolex watches and 10 million NTD ($316,205) in gift coupons.
The Taiwan Bureau of Investigation (TBI) began receiving reports about MBI International (promoted locally as MFC Club) in 2013.
Victims were urged to invest in GRCs and units and were told "they could not lose money".
Promotion of MBI International in Taiwan culminated in a "carnival event" held in Kaohsiung (South Taiwan) in June.
About a thousand local victims are estimated to have invested into MBI International, who together have lost about 10 billion NTD ($316 million USD).
Seventeen suspects have been charged with violations of Taiwan's banking act and have been remanded to custody.
Currently the suspects are being held incommunicado on suspicion of potential collusion. Some of the scammers they worked with are still at large.
Alexa traffic estimates to the MBI International website suggest the Ponzi scheme may have stalled.
MBI International has been run out of Malaysia by Tedy Teow since 2009. To date Malaysian authorities have not taken any action against Teow or MBI International itself.