Mavie Global harboring wanted fugitive John Barksdale

Mavie Global appears to be harboring wanted fugitive John Barksdale.
Barksdale turned up at Mavie Global's Dubai office, in a recent Instagram video shared by Scotty Huss.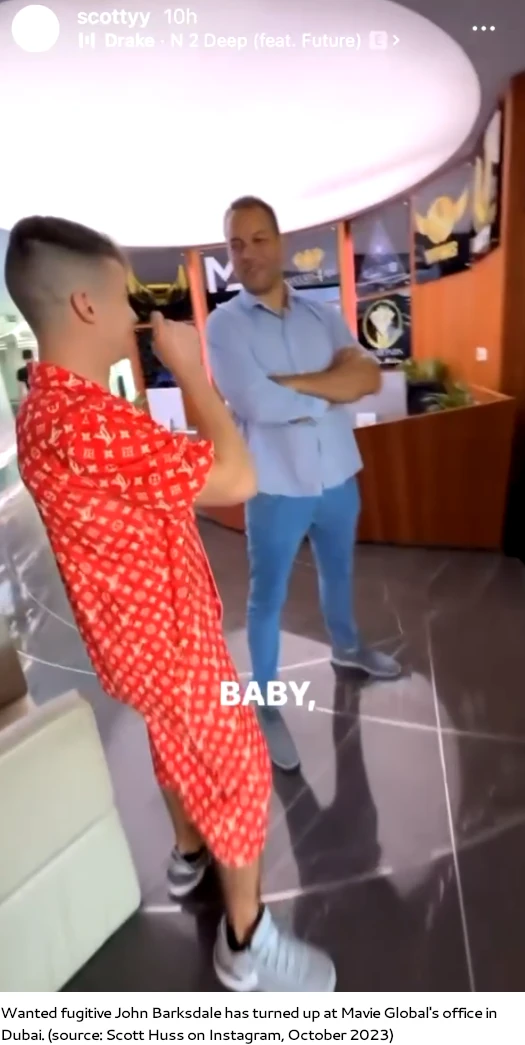 Barksdale is standing next to and chatting with Zach Zerk (aka Zach Czerkas, Zachary Zerk). For some reason Zerk is strutting around in his pajamas.
Both Huss and Zerk are former iGenius promoters. iGenius, owned by Investview, is currently under investigation by the SEC.
Huss is a crypto bro from Miami, Florida. Later in the Instagram video it's suggested that Huss has joined or is about to join Mavie Global.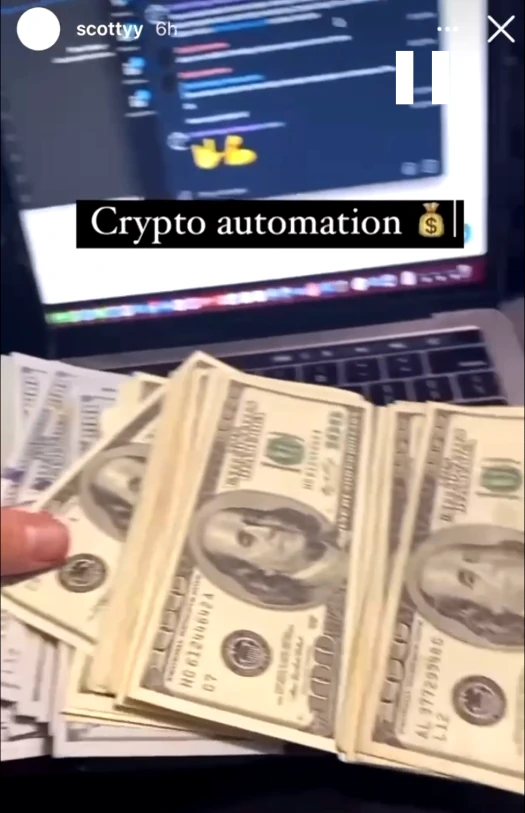 Barksdale's role within Mavie Global isn't clear.
Mavie Global is a Ponzi scheme run through its Ultron token. The scam is run by co-founders Michal Prazenica and Tobias Sukenik.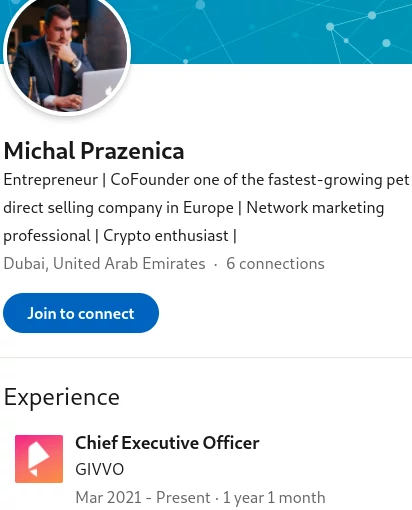 Prazenica appears on a faulty large screen later in Huss' Instagram video: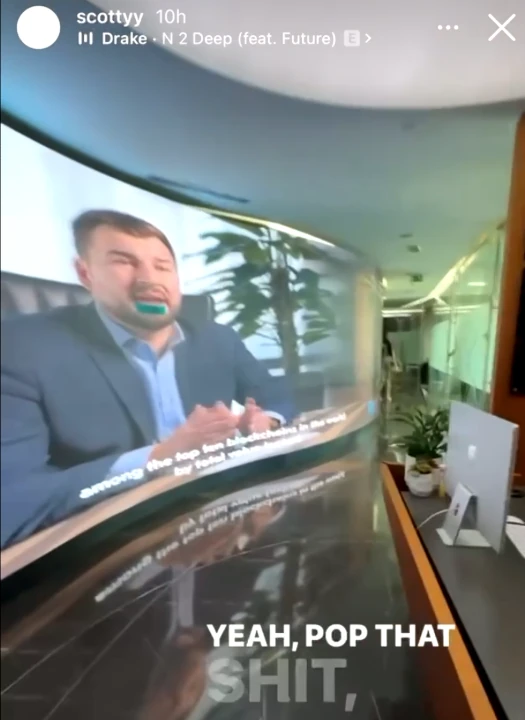 John Barksdale was indicted by US authorities last year. The DOJ alleges Barksdale's company Ormeus Global was a $70 million Ponzi scheme.
Not unlike the Mavie Global –> ultron relationship, Ormeus Global's Ponzi scheme was run through ormeus tokens.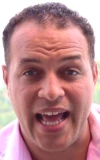 In a press-release dated March 8th, 2022, the DOJ claimed Barksdale (right) was arrested by Thai authorities. It appears before he could be extradited, Barksdale fled to Dubai.
In addition to his criminal indictment, Barksdale was also sued by the SEC for Ormeus Global related securities fraud.
The SEC secured a $79 million final judgment against Barksdale back in March.
Pending his arrest, Barksdale remains a wanted fugitive.