John Barksdale & sister sued by SEC for Ormeus Global fraud

The SEC has sued John Barksdale and his sister JonAtina "Tina" Barksdale over Ormeus Global fraud.
The regulator alleges the Barkdales stole over $124 million through Ormeus Global's ORME cryptocurrency.
BehindMLM reviewed and reported on Ormeus Global's securities fraud in June 2017.
The SEC's complaint details fraud by the Barkdales from June 2017 to April 2018.
Defendants John and Tina Barksdale fraudulently offered and sold unregistered securities in the form of subscription packages in Ormeus Global, S.A.

Also starting in June 2017 … Defendants fraudulently offered and sold unregistered securities in the form of the digital asset Ormeus Coin.

Neither the subscription packages nor Ormeus Coin was ever registered with the Commission as a security – although they should have been under securities laws.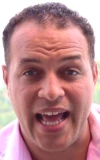 John Barksdale is a US citizen formerly residing Thailand. He has been arrested in parallel criminal proceedings.
Barksdale is believed to have been or be in the process of being extradited back to the US.
Tina Barksdale is a US citizen residing in Hong Kong.
She is the sister of John Barksdale and with him controlled the operations of Ormeus Global and Ormeus Coin.

Tina Barksdale worked in Ormeus' Hong Kong office, was responsible for coordinating the marketing videos the company used to fashion itself as a legitimate company, and managed bank accounts for the business.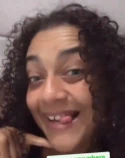 Of the two John Barksdale was very much the face of Ormeus Global. I hadn't heard of Tina Barksdale until covering the SEC's proceedings today.
Ormeus Global's original Ponzi ruse was the typical trading bot model.
Through their "B2x89" bot, Ormeus Global pitched a 160% ROI.
Contrary to … representations … (Ormeus Global's) trading system was not a proven system and was still in development for months after Ormeus Global started selling subscription packages.
As a result Ormeus Global began pushing crypto mining, another common Ponzi ruse.
Defendants represented to investors that Ormeus Coin would support its value by holding other digital assets earned through its digital asset mining operation.

They told investors that Ormeus Coin would permanently place 40% of the profits of the digital asset mining business into digital asset wallets known as the "Ormeus Reserve Vault", or "ORV", to support the value of Ormeus Coin, which also made the Ormeus Global packages more attractive to investors.
While Ormeus Global did in fact engage in mining, it was nowhere near enough to sustain the Ponzi scheme.
Ormeus Coin mined digital assets for less than a year., from February 2018 until January 2019.

In that time, the entire operation generated less than $3 million in total revenue.

Nevertheless, Defendants misrepresented at various times that the operation was generating $5.4 million to $8 million revenue each month.

Defendants also misrepresented that Ormeus Coin has $30 million, $35 million, and $250 million worth of digital asset mining equipment at a time when it had less than $1 million of equipment in actual operation.

Defendants struggled to keep the equipment operational and breaking even.
Ormeus Global affiliates were told mining proceeds "would be used to purchase additional digital asset mining equipment and technology". That didn't happen.
In fact by the end of Ormeus Global's mining run, the company was generating losses.
From March 5 to June 1, 2018, the price of bitcoin dropped in value from approximately $11,600 per bitcoin to $7500, or a decrease of 35%.

On or about May 19th, 2018, the company hosting the digital asset mining equipment in Utah sent an email to Defendants detailing the operation's mining revenue, expenses, and profits.

In the preceding 42 days, Ormeus Coin had revenue of less than $9000 from mining digital assets.

On or about June 1, 2018, as the value of bitcoin continued to decrease, Ormeus Coin's mining equipment in New York and Utah was turned off.

Defendants and Ormeus Coin made no disclosures to investors and did not correct any prior misstatements about its mining success to date.

On or about November 12, 2018, Ormeus Coin's mining equipment in Utah was turned back on.

From November 12, 2018 through January 12, 2019, Ormeus Coin's mining equipment produced losses of about $115,000.

On or about January 2019, Ormeus Coin's mining equipment in Utah was permanently switched off and put into storage.

None of these events were ever disclosed to investors.
In a whitepaper published in April 2019, four months after the mining equipment had been turned off, Ormeus Global maintained it had
one of the largest digital asset mining operations in the world (and) that it is actively mining digital assets in North America.
To fool investors, the Barksdales displayed a bitcoin wallet balance on ORV's website.
This wallet belonged to an "unrelated third party" and had nothing to do with Ormeus Global.
As of November 2021, the balance reflected on ORV's website equalled over $190 million.
By contrast, the assets in the actual ORV digital asset wallets were worth less than $500,000.
Upon learning of the SEC's investigation into them in December 2021, the Barksdale's pulled access to ORV's website.
Another deceptive marketing tactic employed was a "roadshow" event, held in Hong Kong in November 2017.
At the event John Barksdale signed a $250 million contract for mining equipment.
The contract was non-binding and no such purchase ever took place.
As is common with MLM Ponzi schemes, wash trading was also used to drive up ORME's trading value.
Prior to the roadshow event, John Barksdale bragged to the officers and employees of Ormeus … that he had bought and sold Ormeus Coin to increase its value to $1 and would drive its value higher.

With his sister's assistance, he made good on that boast.

In the days surrounding the roadshow in Hong Kong, Defendants and people they controlled at Ormeus Global bought and sold Ormeus Coin directly from and to each other using accounts they controlled at Cryptopia to drive up the price.

The price of Ormeus Coin peaked at $5.30 on November 19, 2017, the day of the roadshow.

Through these efforts, together with the false information touted about Ormeus Global's $250 million mining contract, Ormeus Global sold $5.7 million worth of subscription packages during the week of the roadshow – more than double the sales in any prior week.
ORME wash trading was again deployed in 2018, prior to several Ormeus Global events held across Europe.
Overtime the Ormeus Global Ponzi scheme would expand to include Ormeus Cash (OMC) and Ormeus Ecosystem (ECO).
BehindMLM covered the introduction of OMC in our 2018 IQ Chain review.
Ormeus Ecosystem was Ormeus Global's last incarnation. It got a mention in BehindMLM's recent KIWISmart review.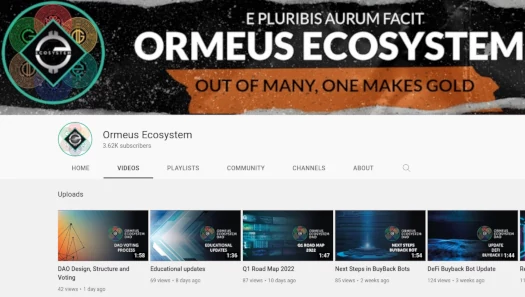 KIWISmart is a clone Ponzi scheme launched by former Ormeus Global executives.
As alleged by the SEC, between 2017 and 2021 the Barksdales solicited $124 million from over 20,000 Ormeus Global investors.
In addition to what was paid out through the Ponzi scheme;
Defendants have used millions of dollars of investor money for their own personal benefit, including for travel and to purchase real estate.
The SEC's lawsuit features three claims for relief, all violations of the Securities and Exchange Act.
The SEC additionally seeks a permanent injunction against the Barksdales, as well as disgorgement, prejudgment interest and a civil penalty.
Stay tuned for updates as we continue to track the case.
Update 9th March 2022 – The SEC's Ormeus Global case is now up on Pacer.
As as the time of this update there are no substantial entries other than the initial complaint.
Update 1st September 2022 – John Barksdale, still wanted by US authorities, has turned up in Dubai.
In August 2022, the SEC filed for a Certificate of Default against both Barksdale defendants.