iX Global arrest warrants issued by Indian authorities

Indian authorities have issued arrest warrants for multiple iX Global promoters.
Among the wanted fugitives is Viraj Patil, whose fraud has been celebrated on Ted Nuyten's BusinessForHome;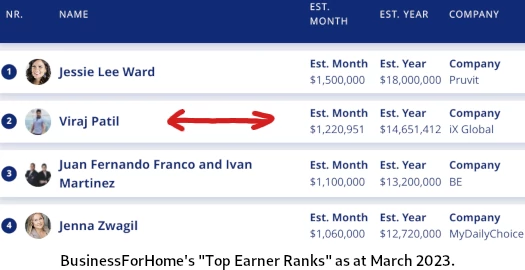 Originally from India, Patil has since fled the country for Dubai.
After speaking with seventeen iX Global victims in India, Money Control broke news of the arrest warrants on October 3rd.
There are two companies at play here. The first one is TP Global FX, a broker regulated in Vanuatu (a small island in the South Pacific), according to its website. Another player is the Mumbai-based IX Academy Private Limited, and the US-based company IX Global LLC.

IX Academy, which called itself an investor education platform, suggested usage of TP Global FX for automated trading.

It was a Ponzi scheme with a twist. A multi-level marketing scheme that also paid existing investors to draw in more people.

One of the accused named in the Kolkata Police chargesheet is Viraj Patil, ex-director of IX Academy Private Limited and a distributor for IX Global LLC.

Patil didn't respond to our outreach.
iX Global's automated passive returns scheme ended after the SEC sued it for $49 million in fraud back in August (now $110 million).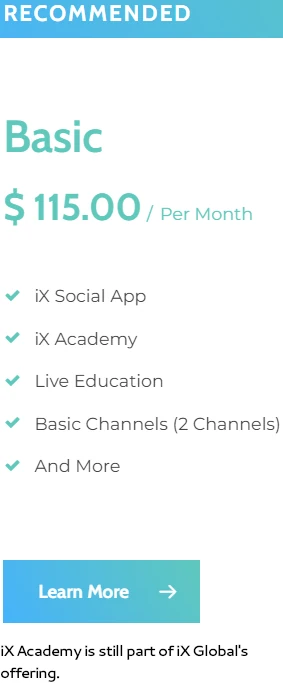 iX Academy has since been rebranded as an education only platform.
In total seventy iX Global victims have filed complaints with India's Economy Offensenses Wing.
The Enforcement Directorate (ED) has attached bank accounts with Rs 121 crore in deposits and another Rs 118 crore worth of other assets like shares, mutual funds, bonds, luxury vehicles, flats, commercial spaces, and hotels, which belong to the accused.

As of September 2023, multiple agencies including the Kolkata Police are investigating the case.
Whereas Patil ignored Money Control's attempts to reach him, iX Global CEO Martinez did reply and threatened the publication.
Martinez denied any link with TP Global FX in an email response. "Any news, video, statement, article, presentation published or presented by you on any platform is at your own cost, risk and peril.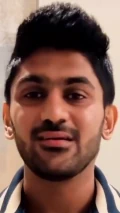 Money Control points out they have footage of Patil (right), as an iX Global distributor, promoting TP Global FX at an expo in 2021.
The connection between the two companies is also evident in the presentation shared with the investors.

The slides, which carry the IX Global logo, clearly tell users how to login to TP Global FX's application.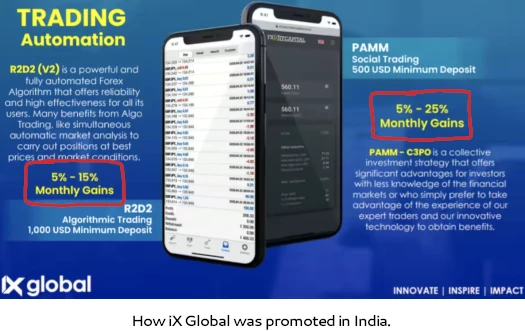 Patil and Martinez (right) are wanted by Kolkata Police on fraud charges. Patil is named in a September 1st court order, as part of a case brought forward by the Central Bureau of Investigation.
Last October, Indian authorities arrested Sailesh Pandey on money laundering charges. Pandey was accused of laundering $9 million for iX Global out of India.
Whether there are pending iX Global criminal charges in the US is unclear.
Update 1st November 2023 – Turns out in addition to being the top earner in iX Global, Viraj Patil is the "Managing Director" of TP Global FX.

The above slide is from a ForexExpo event held in Dubai in 2021. Joe Martinez, as CEO of iX Global, is reported to have been in the audience.
BehindMLM reader Don We in the comments below has also provided a full list of iX Global wanted suspects in India:
1. Sailesh Pandey, S/o Late Surya Kumar Pandey
2. Rohit Pandey S/o Late Surya Kumar Pandey
3. Arvind Kumar Pandey S/o Late Surya Kumar Pandey
4. Prasenjit Das S/o Pashupati Das
5. Tushar Patel S/o Bhikhubhai Patel
6. Manish Kumar Patel aka Manish Patel S/o Nagajibhai Patel
7. Kaushal Kumar Sah S/o Nami Lal Sah
8. Aman Thakur S/o Anil Thakur
9. Pankaj Kumar Tiwary S/o Krishna Prasad Tiwary
10. Rahul Kumar Akela S/o Rudal Prasad Singh
11. Rakesh Kumar Singh S/o Rudal Prasad Singh
12. Viraj Subhas Patil aka Viraj Patil S/o Subhas Raghunath Patil
13. Joe Martinez aka Joseph Martinez
Update 3rd November 2023 – Footage from "Global Helpline TP / IX Global Scams" on Twitter shows Joseph Martinez at TP Global FX's Dubai office: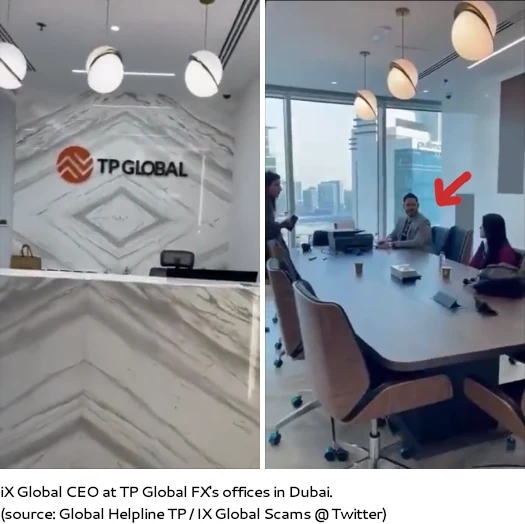 The footage is undated but was uploaded to Twitter on July 19th, 2023.