Hyperverse exit-scam continues with dogecoin pools

Hyperverse has added dogecoin pools as part of ongoing efforts to reduce withdrawal liability.
Hyperverse's first dogecoin pool was added on January 27th. The pool allows Hyperverse investors to exchange HVT for a share in 4 million DOGE.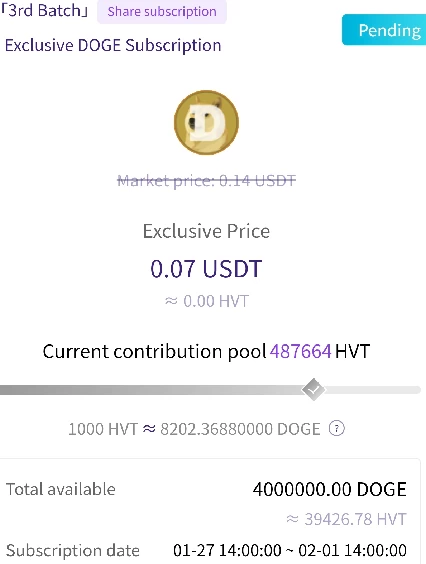 As of yesterday the pool held 487,664 HVT. DOGE is currently trading at 14.2 cents.
This results in each HVT share paying $1.17 each.
HVT is currently publicly trading at $6.88. The result is Hyperverse slashing its HVT withdrawal liability by 82.9%.
Due to ongoing withdrawal restrictions since HyperFund's collapse last December, Hyperverse investors are willing to take whatever they can get for their HVT.
Hyperverse has exploited this desperation by offering similar withdrawal liability reductions in BTC, punishing investors who don't recruit with non withdrawable GNX tokens, or simply blocking withdrawals altogether.
Dear User,

Risk notification of the account.

Your account asset consists of abnormality! HyperVerse has stopped your payment of bonus income and restricted temporarily the transfer and withdrawal, with a risk of number theft there may be.

Please finish the identity authentication as soon as possible to resume your normal capital transaction and guarantee fund security.