GreenGold Ponzi collapses after Boris CEO actor outed

Within days of BehindMLM outing GreenGold's CEO as an actor, the Ponzi scheme has collapsed.
Affiliate investors were notified of the collapse via a backoffice announcement on or around June 2nd. BehindMLM reviewed GreenGold on May 29th.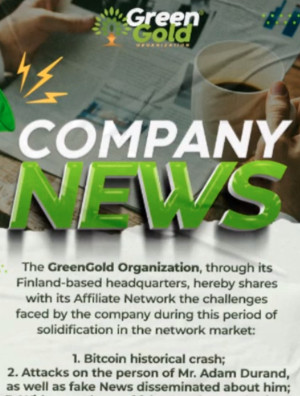 As per GreenGold's exit-scam announcement, the company is blaming bitcoin's recent crash and "attacks" on their fictional CEO for the collapse.
The GreenGold organization … hereby shares with its Affiliate Network the challenged faced by the company during this period of solidification in the network market:

1. Bitcoin historical crash;

2. Attacks on the person of Mr. Adam Durand, as well as fake news disseminated about him;

3. Widespread use of fake app (not authorized by the company) that hacked thousands of people, disrupting the business cash flow, in addition undermining the trust of important investors for the company.

We've requested our legal and financial team to use all possible instruments to ensure safety, longevity, and profitability to our affiliates, even under the pressure from malicious, irresponsible attacks and uncertainties in the global economy, installing a 15-day policy for liquidity in requesting payments.

After this period of implementation of good news, everything will be back to normal.
Long story short, GreenGold has disabled withdrawals and is giving themselves 15 days to cover their tracks.
To that end GreenGold's YouTube marketing videos featuring Boris CEO Adam Durand have been deleted.
GreenGold's official Facebook page is still up, although given there's a June 3rd posting on there, seems to be on autopilot.
As to the reasons for the collapse provided by GreenGold, it's likely bitcoin's collapse in mid May is a contributing factor – just not how they're presenting it.
Bitcoin Ponzi schemes paying out ridiculous returns (0.3% to 3% a day) don't take long to see withdrawals exceed new investment.
A ~45% reduction in bitcoin throws that into overdrive. And so crypto Ponzi admins throw in the towel and run.
As for Adam Durand, he doesn't exist. Framing your fictional CEO getting exposed as "attacks" is silly.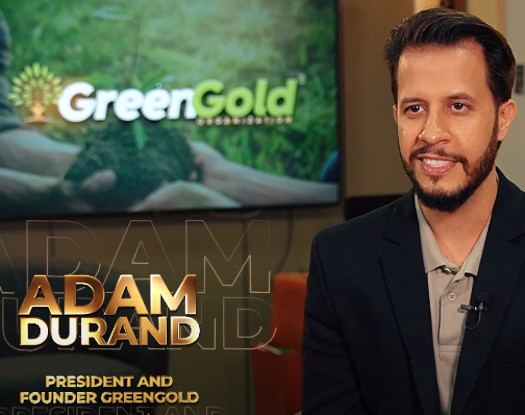 As detailed in BehindMLM's GreenGold review, Durand is played by Brazilian actor Danilo Ferraz.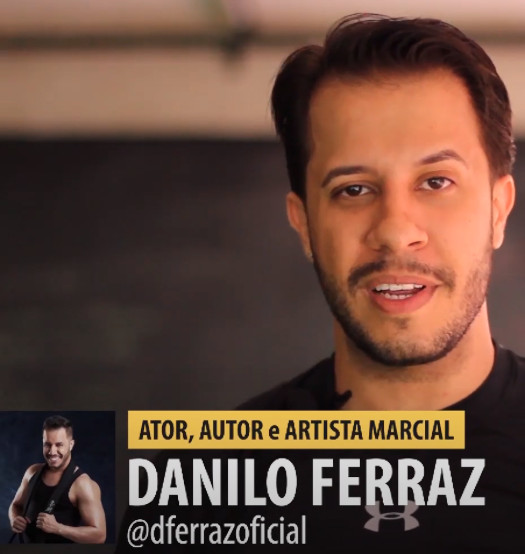 GreenGold's "fake app" story paves the way for your classic "we got hacked" exit-scam.
Fifteen days from June 2nd pegs us at June 17th. Looking forward, one of two things will now happen;
GreenGold's website will disappear and the exit-scam will complete; or
GreenGold will reboot with a new bullshit story and continue to milk investors with a reload scam.
GreenGold is the seventh Boris CEO Ponzi to collapse over the past month. It follows Rostex Global, Twindax, Teqra, Mirollex, Onward Capital and Impero Solutions.