Mirollex collapses, loses battle of the Boris CEOs

Following BehindMLM's prediction that an exit-scam was underway, Mirollex has officially collapsed.
The Ponzi scheme's collapse follows a last ditch attempt to sucker investors out of money.
It also comes on the eve of Mirollex's Dominican Republic live event, which Boris CEO Andrea Kral was to attend, scheduled for May 31st.
BehindMLM reviewed Mirollex last November. We found an unremarkable Boris CEO Ponzi scheme.
Things began to heat up earlier this month when a confession video surfaced, purportedly featuring the actor behind Andreas Kral.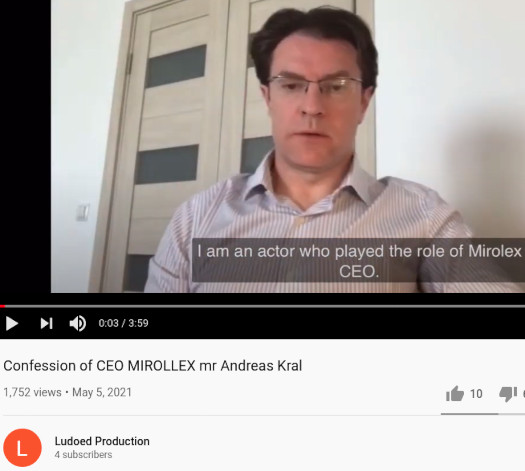 Mirollex responded to the video within 24 hours of BehindMLM's coverage going live.
In the video response, also featuring Andreas Kral, he claimed the confession video was a fake.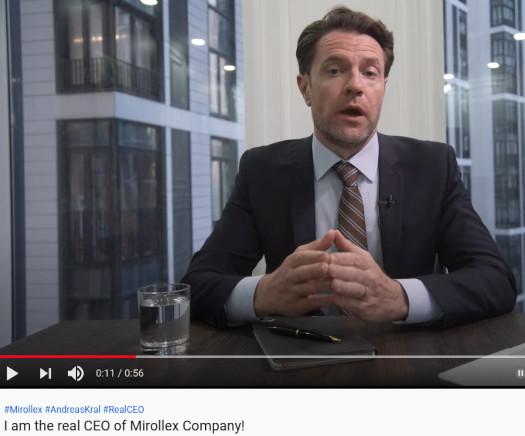 What was going on behind the scenes at Mirollex is unclear. Clearly something was up though.
BehindMLM's position at the time was wait and see if Kral showed himself at the announced May 31st event.
As the May 31st event deadline approached, Mirollex played its final hand; a predictable "give us more money" exit-scam.
Andreas Kral was nowhere to be seen. Instead Mirollex trotted out Remmao Alafif, another actor.
Remmao lured investors in with promises of 5% to 11% a day.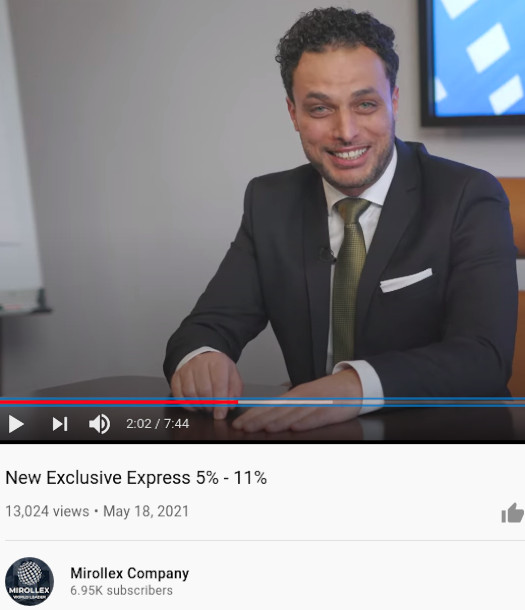 He also claimed Mirollex was planning an IPO later this year.
Not surprisingly, the announcement also coincided with the suspension of existing Mirollex investment plan withdrawals.
Now a week later, Mirollex's website is throwing up a default web server page.
This suggests Mirollex's web server has been wiped and reset to its original default configuration.
Based on Alexa traffic estimates, Mirollex's victims are primarily from the US, Mauritius and Saudi Arabia.
BehindMLM would like to offer a special shoutout to anyone who hit the Mirollex "sorry for your loss" trio spectacular:
losing money in Mirollex's original investment scheme;
losing money in Mirollex's exit-scam plan; and
losing money on Dominican Republic travel arrangements.