GetEasy miss investment bank launch deadline for 2nd time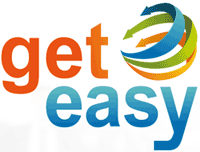 As laughable as a Ponzi scheme opening up its own investment bank might seem, that's currently what's being sold to GetEasy investors.
Following a warning issued by the Bank of Portugal last November, and the announcement of a police investigation the month prior, GetEasy has struggled to pay out the ROIs it promised investors.
The scheme has all but ground to a halt. In the interim, several announcements from companies GetEasy feigned partnership with revealed there to be no such partnerships at all.
And this has now culminated in GetEasy dropping the facade, telling investors that they will be shortly launching an investment bank.
First wind of GetEasy's announcement came by way of a cell phone video shot by CEO Tiago Fontoura.
Appearing worse for wear on New Years Eve, Fontoura told investors that, under the new company iGetMania, GetEasy was going to launch an investment bank.
This was because banks wouldn't do business with them, and Fontoura figured this was the only way GetEasy could continue to pay out it's advertised Ponzi ROIs.
Fontoura provided an optimistic timeframe of "the first or second work day in January", as the day iGetMania's investment bank plans would materialize.
That meant the 5th or 6th of January (Monday and Tuesday respectively), however a press-release by IFC Group then contradicted Fontoura's video announcement.
Within the nest 10 to 12 days and after finalising the required formalities with the Emirate's Central Bank, our Bank will be completely operative.
That was issued on January 3rd, meaning GetEasy's bank should become operational around the fifteenth.
With that deadline fast approaching, GetEasy yesterday issued yet another press-release on the matter.
We wish to inform all members that due to the problems that still persist with our new system, we will not have public attendance until the end of January.
Turns out that bullshitting the Emirates Central Bank, if IFC Group is to be believed, is more tricky than Fontoura and Michael Herzog first thought. And for whatever reason, it's best if GetEasy management disappear for a few weeks.
Whether or not GetEasy's "first legal MLM investment bank" materializes at the end of the month remains to be seen.
Three weeks however certainly gives them plenty of time to come up with another round of excuses though.