Bank of Portugal: GetEasy "not authorized to accept deposits"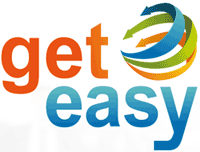 The regulatory noose continues to tighten around GetEasy, with news last Friday that the Bank of Portugal have issued a warning against the company.
Listed along with Get Easy Limited and Absolut League, the Bank of Portugal warns are 'are not authorised to accept deposits or other repayable funds'.
The warning extends to Portugal, from within which GetEasy operate. The owners launder funds through a number of entities, primarily GetEasy which is registered in Macau.
Banco de Portugal warns that the companies GET EASY LIMITED or TORNAR FÁCIL LIMITADA (with its head office in Macau), GETEASY, LDA. and ABSOLUT LEAGUE, LDA. (both with their head office in Portugal), acting in their own name or on behalf of third parties, are not authorised, in Portuguese territory, to accept deposits or other repayable funds (nor to carry on any other financial activity subject to the supervision of Banco de Portugal).
In addition to naming the companies, the Bank of Portugal's warning also lists the owners and senior management of the company. The Bank claims they too are not authorized to conduct financial activity the bank is charged with regulating:
Banco de Portugal further warns that no company managed or administered by the below-mentioned natural persons is authorised to carry on financial activities only authorised to the institutions subject to the supervision of Banco de Portugal, whose list is available for consultation on Banco de Portugal's website:

Tiago Fontoura Miranda
Edgar Alberto Velosa Fountoura
Pedro Manual Duarte Mira Gondinho
Aline Rizato Riguetti
Vania Cristina Caixeiro Grilo
Antonio Joaquim Reis Dos Loios
For those unfamiliar with the Bank of Portugal;
The Banco de Portugal (English: Bank of Portugal) is the central bank of the Portuguese Republic. Established by a royal charter on 19 November 1846 to act as a commercial bank and issuing bank.

Following its nationalisation in September 1974 and its new Organic Law (1975), the Banco de Portugal was, for the first time, responsible for the supervision of the banking system.
GetEasy itself is a Ponzi scheme. The company sees affiliates invest hundreds to thousands of Euros on the promise of recruitment commissions and monthly ROIs. No retail activity takes place, with all commissions and ROIs paid out of newly invested affiliate funds.
The Bank of Portugal's warning comes just a few weeks after the Polícia Judiciária announced they were investigating GetEasy.
Given that it's unlikely GetEasy are storing their stolen Ponzi funds in Portugal itself, at this stage it's unclear what effect the Bank of Portugal's warning will have on the company's operations.
GetEasy's owner(s) and management are however based in Portugal so, short of them fleeing the country, they'll have no choice but to abide by the Bank of Portugal's warning.
Failing which, it's expected further regulatory action against GetEasy will be taken.
Recent comments from concerned readers  suggest GetEasy has extended its Ponzi tentacles into Africa, Belgium, Mexico and Colombia, Poland, and Malaysia.
Stay tuned…
Footnote: Thanks to the BehindMLM reader who sent in the heads up.