IFC Group clarify GetEasy's investment bank plans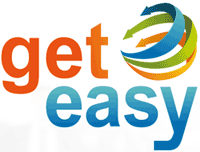 IFC Group (International Finance Corporation Ltd.), not to be confused with legitimate companies bearing the same name, is an Israel-based partner in the global GetEasy Ponzi scheme.
Instrumental in the laundering of money through GetEasy's business operations and seemingly in control of the flow of new investor funds to existing investors, IFC is headed up by Michael Herzog.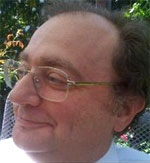 On his LinkedIn profile, Herzog (right) describes himself as someone perfectly suited to orchestrate a Ponzi scheme primarily targeting Europe and South America.
Dr. Michael Herzog, PhD, MD founder and chairman of International Finance Group, International Finance Bank and other companies, brings more than twenty years of experience in the management of global equity, fixed-income and derivatives portfolios to the firm.

Since early 1997, he has worked on several investment banking transactions to finance debt reduction for several countries as well as infrastructure projects throughout Latin America as well as satellite and telecommunications projects.
Following on from GetEasy CEO Tiago Fontoura's video announcements yesterday, Herzog has today issued a press-release further clarifying GetEasy's global Ponzi investment bank plans.
As per GetEasy's business model, we've always identified GetEasy as a Ponzi scheme. Back then though management were thick with smoke and mirrors asserting otherwise.
As GetEasy's banking channels in their native Portugal and elsewhere around the world crumbled, along with the web of deceit management had spun to mask the Ponzi activity taking place, this approach has since been dropped.
Now GetEasy are all but acknowledging they are a Ponzi investment scheme. However it's not the fraudulent nature of the Ponzi business model that's the problem, it's evidently the commercial banking system.
In a press-release published on January 2nd, Michael Herzog explains: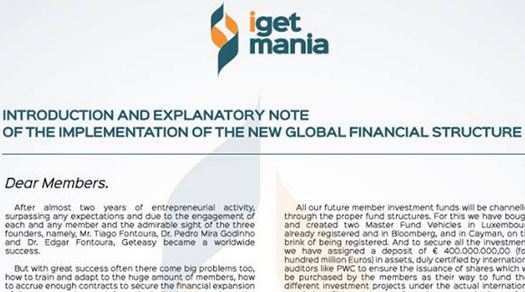 With great success often there come big problems too, how to train and adapt to the huge amount of members, how to accrue enough contracts to secure the financial expansion of the company, how to inform the judicial system about the sustainability of the business model and convince the banks, by themselves no friends of the model to empower direct funding for great projects without their direct involvement, to help to distribute the wealth of the different investments to their members.
Where to even begin…
GetEasy has no investments, no hope of sustainability and any problems with the banks has arisen out of detection of fraudulent money laundering and Ponzi related activity taking place.
Rallying against governments and banking institutions is a common tactic deployed by Ponzi scammers, as they seek to shift attention from their own problems onto a projected "common enemy" ('we want to pay you (with money we don't have) but they won't let us!').
Echoing Fontoura's announcements yesterday, Herzog continues;
We acquired an investment bank in the United Arab Emirates which is now already owned by our financial group.

Within the nest 10 to 12 days and after finalising the required formalities with the Emirate's Central Bank, our Bank will be completely operative to work in all sectors and types of international and national investment sectors.
Fontoura promised the launch of the bank "in the first or second working day of January", but the reality appears to be slightly more complicated.
Primarily in that GetEasy don't have any actual approval for their plans.
Infact, the future of GetEasy's business operations would appear to hinge entirely on the Emirate's Central Bank abandoning their money laundering and fraud detection safeguards in place.
The same safeguards that saw GetEasy's banking channels terminated in Portugal, and the failure of the company to secure new legitimate banking channels within the EU.
Should this happen, here's how Herzog envisions GetEasy's global Ponzi conquest:
With an investment bank, owned by ourselves, and thus not being subject to the difficulties that the Central Bank and the commercial banks have placed before us on a daily basis (Ozedit: See aforementioned money laundering and Ponzi detection triggers), the future expansion looks extremely promising.

Moreover, with such an investment bank that will be at the service both for our network and also for external international investors from any country in the world and a pipeline of extremely interesting projects which high return, this will secure extra capital gains and financial benefits for our network.

This alone should increase the motivation for personal success of all our members.
Ponzi speak translation: We hope our illegitimate bank will attract non-Ponzi investors so that we can add to the ROI we already pay you out of newly invested funds.
We trust this will cause our current and new GetEasy investors to invest even more money into the company.
And we will have less problems too. All payments to members concerning their profitability will be paid by our own bank which shall exclude unjustified delays and misunderstandings, as has happened due to the ineffectiveness or unwillingness of commercial banking.
Bloody hell. Herzog certainly appears to have gone off the Ponzi deep end.
I mean, if the UAE Central Bank massively fails in conducting their own due-diligence, what then?
GetEasy think they're just going to be able to launder millions of dollars around the world without setting off global fraud detection alarm bells?
Our Bank will create a prepaid debit card with access to any cash machine (ATM) and distribute it to all members.
Oh and whatever company they partner with for the cards (Mastercard, Visa, etc.), they'll be a-ok with the Ponzi scheme too. Brilliant!
Things further deteriorate when Herzog reveals the trust funds Fontoura claimed were already set up… have yet to be approved.
All our future members investment funds will be channeled through the proper fund structures. For this we have bought and created two Master Fund Vehicles in Luxembourg, already registered and in Bloomberg, and in Cayman, on the brink of being registered.
For anyone from the UAE Central Bank who might be reading this, let me break GetEasy down as simply as I can.
Under the guise of non-existence partnerships with third-party companies, GetEasy simply take new affiliate funds and use it to pay off existing investors, in proportion to how much they themselves invested.
That's it and yes, it's that simple. Put all the smoke and mirrors bullshit they'll try to drown you in aside and just follow the money.
Otherwise, GetEasy's current global Ponzi mess is going to get unbelievably messier:
The investment horizon is excellent.

With now approximately 300,000 members in our network, we will shortly evolve to millions of members worldwide and with this expansion and increase of investment potential other scale investments and higher profitability and awe inspiring returns are possible and probable.
Herzog claims GetEasy's investment bank plans will be 'fully operative in a very short time till the end of January in any case'.
Tick tock.
Footnote: Our thanks to BehindMLM reader "Faraó Mmn" for the heads up.